In many ways, gifts you make yourself are better than any you can get in the store. You can customise them for your recipients, show off your skills, and often save a little cash while still giving a thoughtful, memorable gift. Here are a few useful and personalised gifts you could DIY.
In partnership with the Toshiba Radius 12 — where every feature is its best — Lifehacker's Gift Guides will help you pick the best present for your loved one
Photos by Albert Borland, Mary-Ann Alberga, Akin Yildiz, ahixson, newdigitalboy, David Beauchamp, Nerds Rule!Kate Pruitt, and Claire Chauvin.
DIY Phone Charging Dock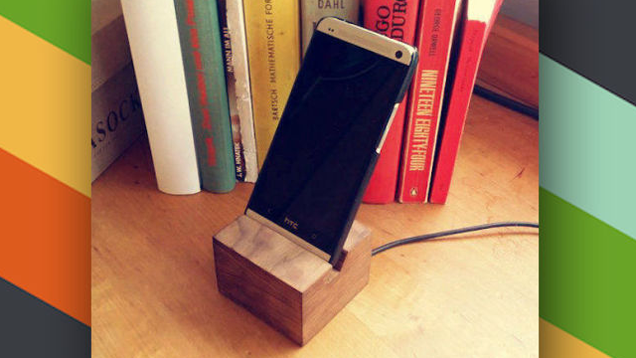 If you have some scrap wood and can use a saw, you can make an elegant smartphone or tablet charging dock someone would be happy to display on their desk. The simplicity of this project is its biggest selling point, but you can customise it (for example with a different stain or an engraving) for your recipient as well.
Rustic Wood-Burned Sign or Other Artwork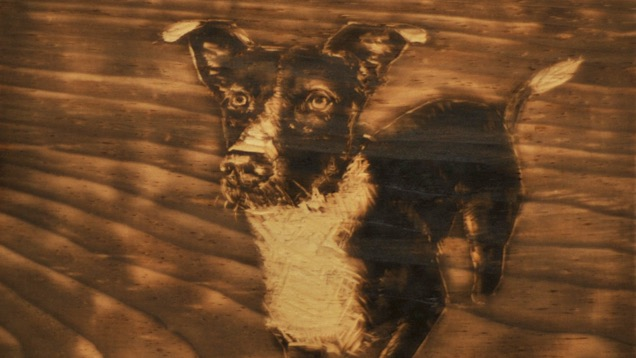 Speaking of personalisation, if you've got a clean piece of wood and a pyrography pen (used to decorate wood with burn marks), you can create a unique piece of art tailored to your recipient. Etsy is filled with examples of gifts that incorporate wood burned art, but you can make your own motivational signs, decorative kitchen or desk accessories, and more (even just initials on a wooden piece) once you know the basics of pyrography.
Smart Plant Pot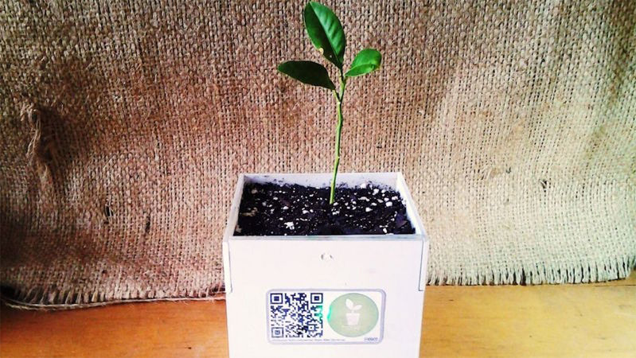 Know anyone who loves plants, but can't keep them alive? (If not, make this for me.) This DIY smart plant pot sends an email when it needs water or it's too hot or cold. All you need to make it are some cheap sensors, a Wi-Fi minicontroller, and a battery pack. It's a geeky, satisfying project that also might save a plant from certain death (and help beautify your recipient's home).
Custom Designed Graphic T-shirt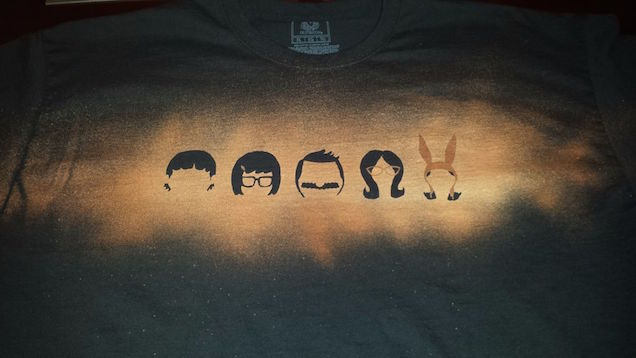 Anyone can buy a graphic T-shirt off of Threadless and the like, but only you can make your one-of-a-kind graphic shirt, whether you use the bleach technique or learn to silk screen (it's easier than it looks). Bonus points for designs that use more obscure, insidery jokes or particularly meaningful graphics for your gift recipient.
DIY Book Reader Recorder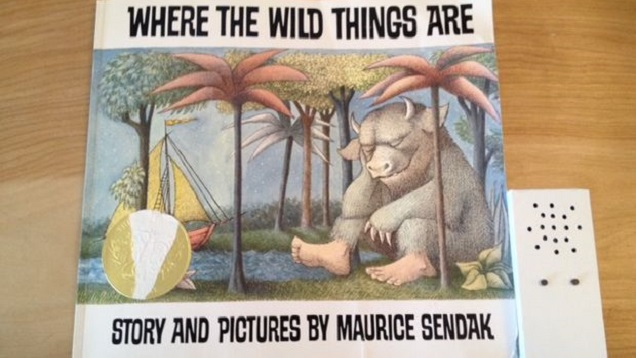 Some stores sell books that you can record yourself reading, so your kids (or grandkids, or whoever) can listen to you read to them at any time. Rather than be limited to the options out there, you can make your own recorded book (and save some money) with a little soldering and audio recording know-how. So your child can hear you read Good Night Moon, for the millionth time, even when you're away on a work trip.
DIY Arcade Machine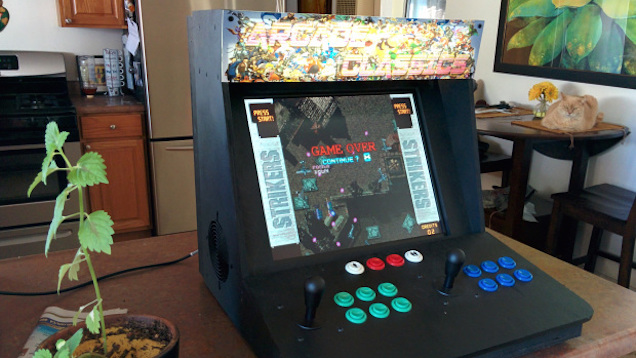 I'm pretty sure if you make this for someone, you will win the gift-giving award of the year — as long as that person appreciates old school video games. To make this cabinet, you'll convert an old computer and old computer monitor, joysticks, and plywood into a bartop arcade machine. You may want to make a second one too, since you won't want to part with it once it's built.
LED Wall Art
Whether you use Darth Vader for the artwork or your own design, this smart wall art, which reacts to music playing in the room with different effects and colour is an impressive gift. The project involves using an Arduino Uni, sound impact sensor, LED strips, and other miscellaneous parts behind the wood pieces. The best part about this is it's utterly customisable, so your imagination is the limit.
Vintage Book GRID-IT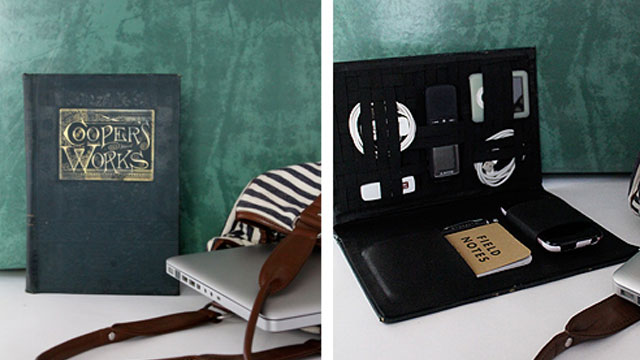 The Grid-It is one of our favourite travel accessories, but it's difficult to get in Australia. However, with a little effort, you can make an even better, more personalised version using your recipient's favourite book. It's both personal and practical and improves on the gadget organiser's design by hiding everything away neatly. You'll need a sewing machine and a book you're ok with ripping apart in the name of holiday cheer and travel efficiency. A good stocking stuffer version is this pocket-sized DIY GRID-IT that only costs a few dollars to make.
Photo Negative Lamps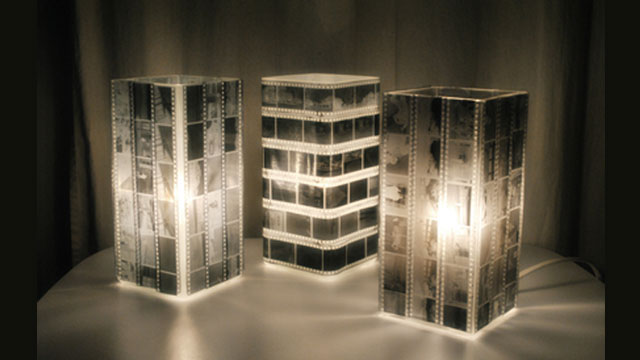 With a $15 IKEA lamp, decoupage glue, and old photo negatives you have lying around, you can create a unique, personalised lamp. It will brighten up your gift recipient's home while encouraging them to reminisce. It's possible to do with vintage slides too!
Hopefully one of the projects above will be perfect for you and your recipient. If not, check out our previous handmade gift guides.