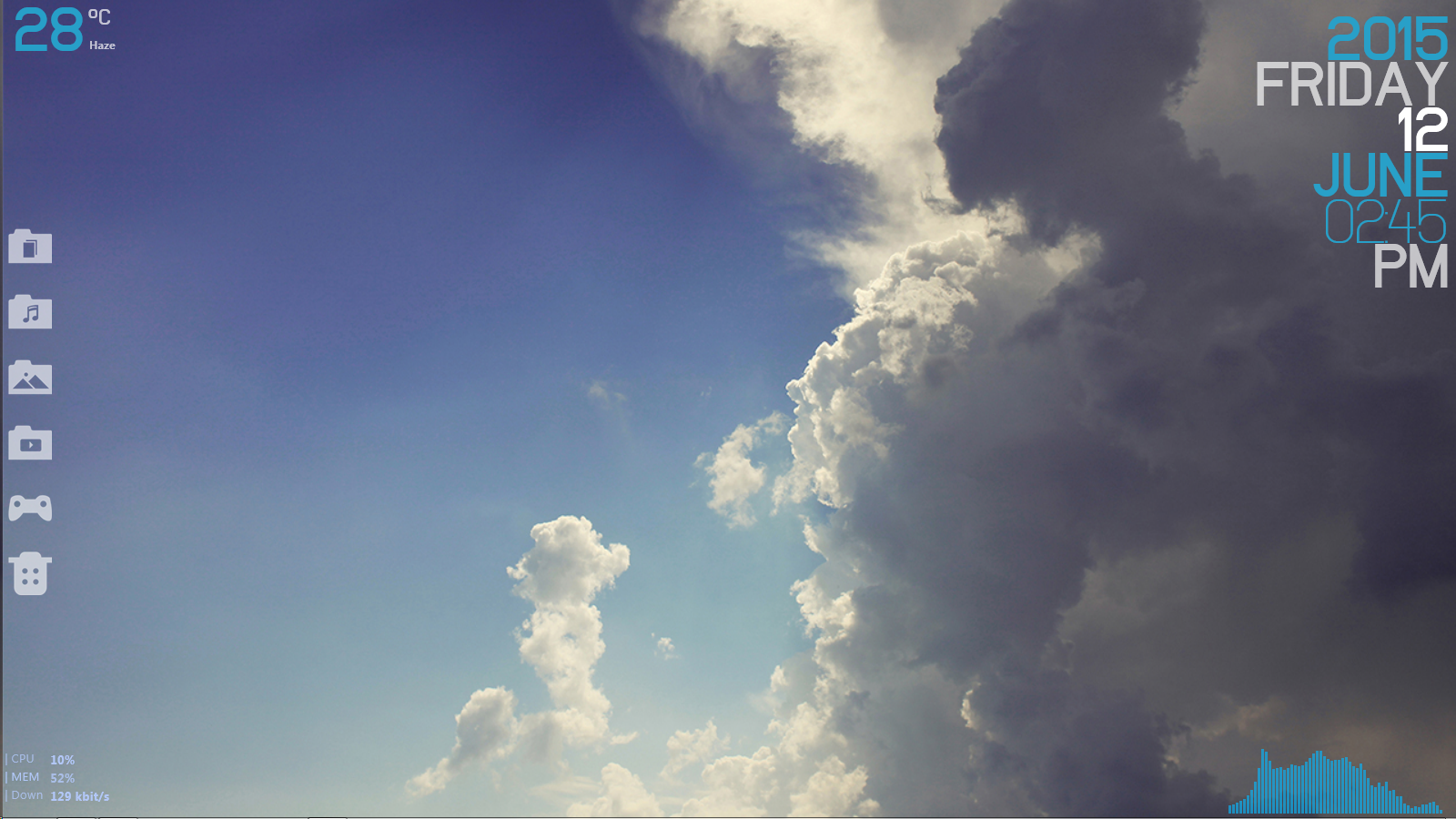 Pushkar's desktops never fail to delight, and this one is no exception. We've been making a point to highlight a few simpler, less widget-packed desktops, and this one is a perfect example. A wallpaper that takes us back to summertime, just a couple of widgets, and it's ready for work.
This one's a Windows setup. Here's what you'll need to get the same look:
That's all there is to this one. It's a few moving parts but put together it all looks great. If you like it as much as we do, head over to Pushkar's Kinja blog (linked below) and let him know how much you like it. If you have questions about how he put it all together, that's the place to ask him, too.
Skyhigh Desktop [Pushkar Desai]