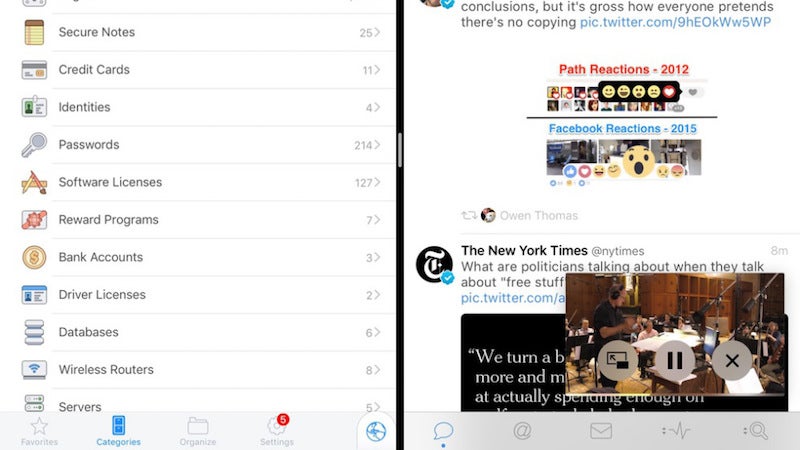 The new multitasking stuff on the iPad is great as it is. But it turns out you can actually run both the new Split View and the new Picture in Picture mode at the same time for maximum multitasking overload.
I'm not sure why I never bothered to try this myself, but over on Finer Things in Tech, they point out that as long as all the apps involved are updated for iOS 9's multitasking features, you can run both at the same time.
Just load up Split View making sure one app is a video app that supports PiP, tap Picture in Picture mode, then switch out the video app for whatever other Split View app you want. Now you can overload yourself with all kinds of content at once.
iOS 9: iPad Can Do Split View and Picture in Picture [Finer Things in Tech]