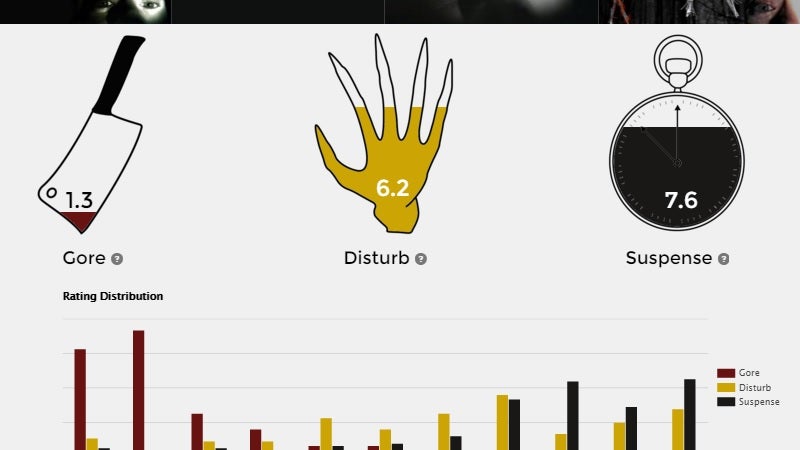 Not all horror movies are the same kind of scary. Reel Scary tells what movies people rate to be the scariest and helps you separate the disturbing from the gory and the suspenseful.
A lot of horror movies aim to gross you out, others try to creep you out and some just want to keep you on the edge of your seat. When you're browsing your Netflix queue or movie shelf, however, it can be hard to tell what's actually scary and what kind of scary the flick is.
Reel Scary is a simple web site that makes it easy to find out and rate those movies for yourself. For example, The Blair Witch Project has a minimal gore rating, but scores pretty high for disturbing and suspenseful. All you have to do is search the movie on the site or browse its catalogue.
Reel Scary [Official site via AddictiveTips]