Outdoor decks create the perfect space for summer barbecuing and add visual appeal to any yard. But you can make decks out of just about anything, which begs the question: which material is the best?

Photos by A Yee, Trex, and Fiberon.
The material of your deck is almost more important than the design itself. From wood to composite, there are a ton of variables including colour, texture, installation, and price. Here are the most common deck materials to choose from.
Wood Decks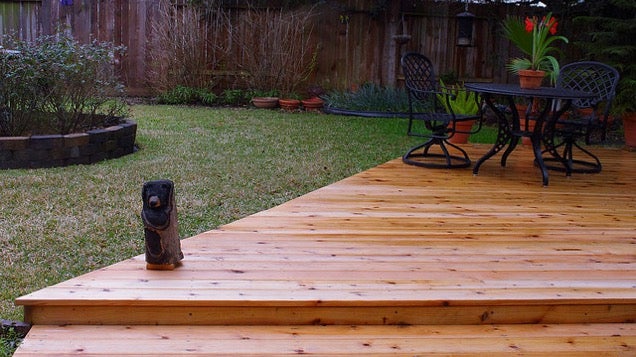 Wood is strong, natural, and feels the best to touch. But it requires the most maintenance over any other deck material. Annual cleanings are a must and wood decks must be treated and re-sealed every two to three years. That still won't prevent a wood deck from breaking down from rotting, warping, and splintering, though, which are pretty common in older decks. If your deck is really showing signs of wear you can apply a coloured protectant which should add a few more years to the life of your deck.
There are three main types of wood you can use:
Pressure Treated wood decks are the least expensive, but install with care, since the chemicals they are treated with is toxic and corrosive. They can be painted and stained an unlimited amount of colours. These decks can last 15-20 years.
Blackbutt and Spotted Gum are popular natural wood decking choices due to their overall beauty, durability, and strength. They also have a natural fire resistance so can be used in areas prone to bush-fires without being treated.
IPE hardwood decking is a dense dark wood sourced from South America that is very resistant to wear, rot, splintering, bugs, and even fire. It's the most expensive wood deck option, but will last 25 years or more.
If you don't mind the maintenance that comes with wood decks, then you'll save money on the front end. But remember, you'll need to spend a bit every couple of years to wash, stain, and scrub the deck to keep it in good condition too.
For DIYers, wood decks are the best option as there are many plans and books available to help guide you through the process. A wood deck can also be built using standard tools and hardware, unlike some composite or PVC decks which can require special clips or fasteners.
With all wood options, buy woods certified by the Australian Forestry Standard, which indicates that sustainable practices have been used to harvest the wood.
Composite Decks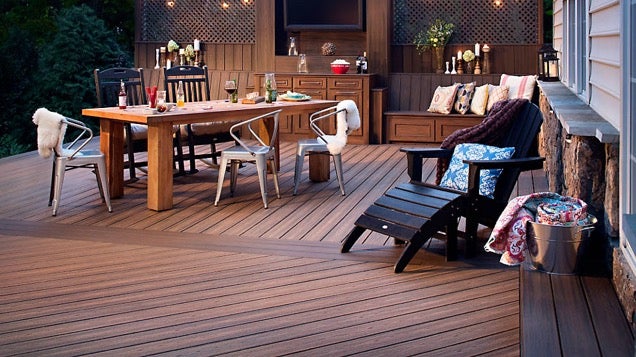 Composite decks are made from a blend of plastic and waste wood fibres, which make it resistant to rot and wear. These decks most resemble wood. You buy the colour you want and there is no need to paint or stain them. Overall composites are more expensive than wood, but the only maintenance they need is an occasional gentle scrubbing using deck cleaner and pressure washing to prevent mildew.
These decks are installed using clips, deck screws, or hidden fasteners for a seamless look.
Trex and TimberTech are industry leaders in composite decking, and between them you should just aim to find a colour and style you like.
PVC Decks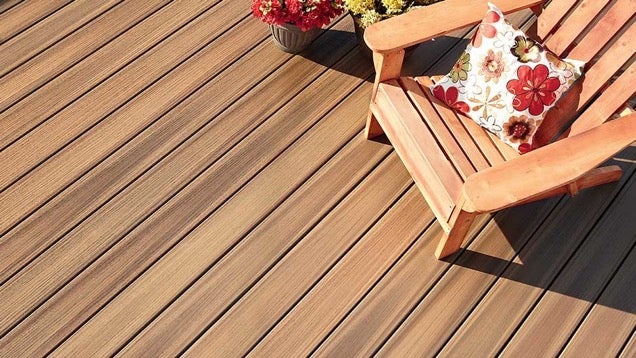 PVC (polyvinyl chloride) decking is 100% recyclable and won't rot, stain, or fade. Plastic decks are less expensive than composite decks and have closed the gap in appearance and touch to composite decks. From a distance a PVC deck may look like wood but when you stand on it there is no mistaking it's plastic.
Passport decking is available in a variety of colours and mimics natural wood.
---
Lifehacker's Workshop column covers DIY tips, techniques and projects.