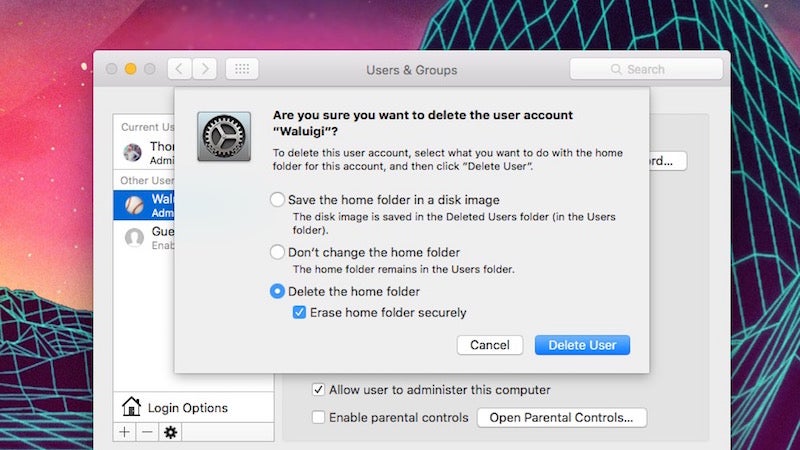 If you're selling off or donating your computer, doing a full, secure wipe is an important step to protecting your personal data. But if you're just handing your corporate Mac back to your company or giving it to a family member, Six Colours points out that deleting the user folder is a simpler, if less secure, way to get rid of your info.
Deleting your user folder basically means you'll remove the bulk of your personal data while keeping the operating system and apps you've installed. When you go this route, there's still a secure delete option, but it will keep everything on the hard drive outside of your user folder.
Anything outside of the user folder will remain on the hard drive though, so this is really only useful for computers you've used exclusively for work or ones you're handing off to a trusted family member. Still, it's a lot easier than formatting the hard drive and reinstalling the operating system in those cases. Head over to Six Colours for the full guide.
Quickly Erase Your MacBooks User Folder [Six Colours]