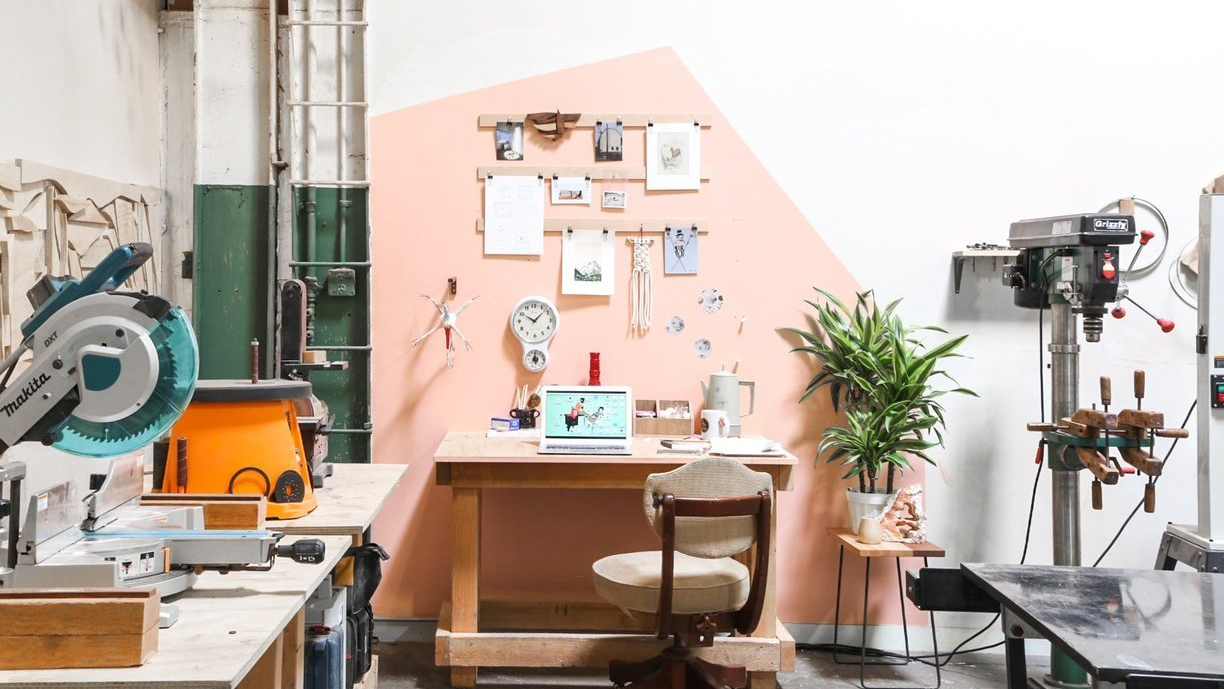 Today's featured workspace is a wood shop which manages to combine a "girly" pink accent wall colour with sharp-looking, powerful tools.
The shop belongs to woodworker C.C. Boyce of Few Bits in L.A. She hand-makes planters, lighting fixtures, and furniture and somehow manages to keep her workspace clean, organised, and pretty in a very industrial space. From the Apartment Therapy tour interview:
Biggest Challenge: Creating a wood shop from literally nothing. All that was provided to me were 4 ugly sheetrock walls. Mudding, taping, priming and painting those 10-foot walls by myself was a ton of work and took forever, but I knew it was going to be worth it. After I got the space ready, I was on Craigslist and eBay every day for months, searching for quality machines and tools. Along the way, as I worked, I built the storage that I needed and changed the floor plan to suit my workflow.
Just goes to show how even a small bit of paint can go a long way in any space.
A Woodworker's Wonderful Studio in Downtown LA [Apartment Therapy]