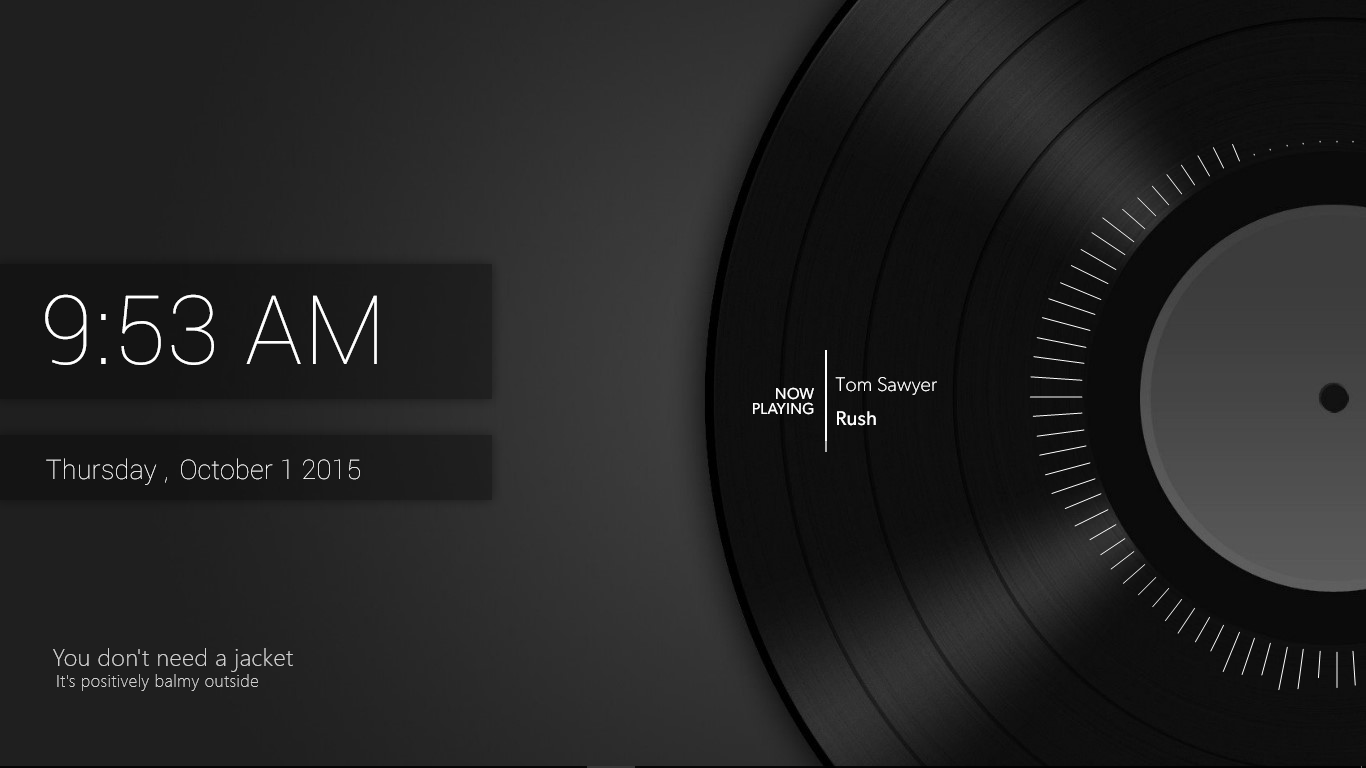 Ilango's Windows 10 desktop might not look like Windows 10, but it does reflect his love of music. A visualizer that moves to the rhythm and a couple of widgets make the whole thing look great. Here's how he set it up.
You don't have to have Windows 10 to make this work — just any Windows machine. In fact, we're willing to bet you can accomplish the same in OS X or Linux using GeekTool, Übersicht, or Conky — but this desktop was made with Rainmeter. Here's what you'll need to get the same look and feel:
There are a few moving parts, but the final result looks so well put together and perfect — everything just works. The wallpaper and the visualizer, and even the time and date displays all look great together. This setup is ideal for a second screen, or to glance at when you're not working on your computer and doing something else. Either way, it's well designed, and we love it. If you do too, head over to Ilango's Flickr page (linked below) and let him know you do!
Vinyl Desktop [Flickr]