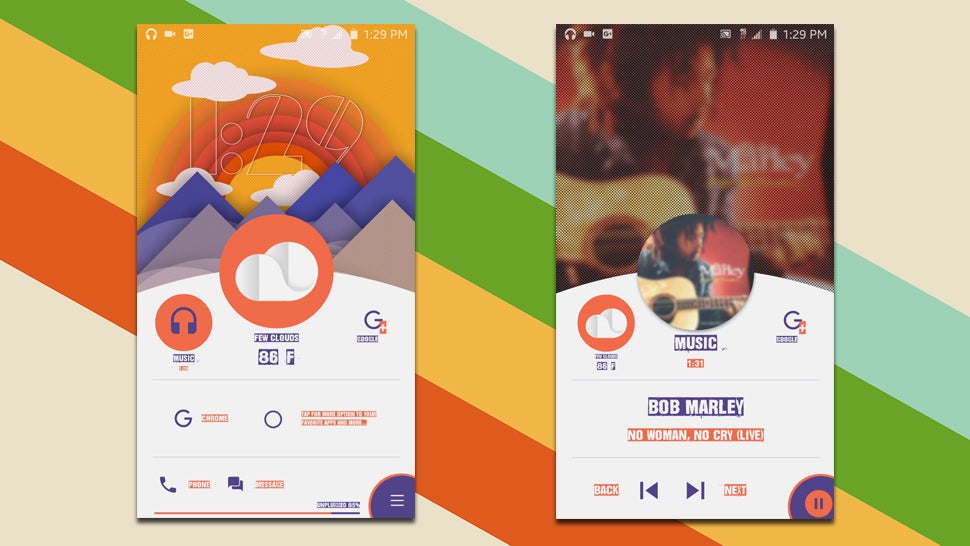 Today's home screen design is the perfect accompaniment for Spring thanks to its vibrant purple and orange colour scheme. Here's how to roll your own...
To get this look on your phone, here's what you'll need:
Do you have an awesome, tweaked-into-oblivion home or lock screen of your own that you'd like to share? Post it in the comments below with a description of how you made it so we can feature it as the next featured home screen.
Goocolor [My Colour Screen]