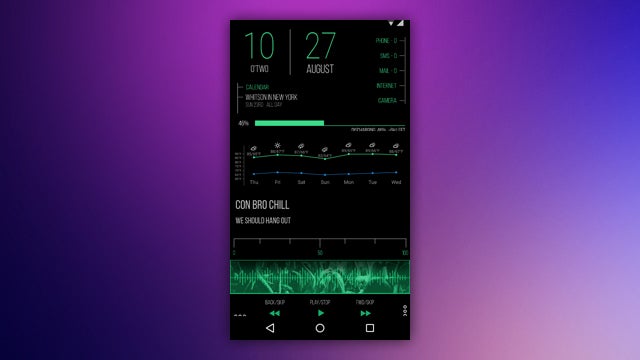 If you like bold, high contrast designs, today's home screen is for you. This design uses a primarily black base (which makes it great for AMOLED displays), accented with stark greens for an attractive display.
This home screen was designed for both Zooper and Themer. If you want to use this on your own launcher grab the Zooper files here. If you want to use it on Themer, download the .zip from the source link below and follow these steps:
Move the .zip to sdcard0 > MyColorScreen > Themer > Exported > zip (Your initial location may vary.)
Open Themer and browse for themes.
Under "Categories" select "Exported."
Choose "Green.zip"
Green [My Color Screen]