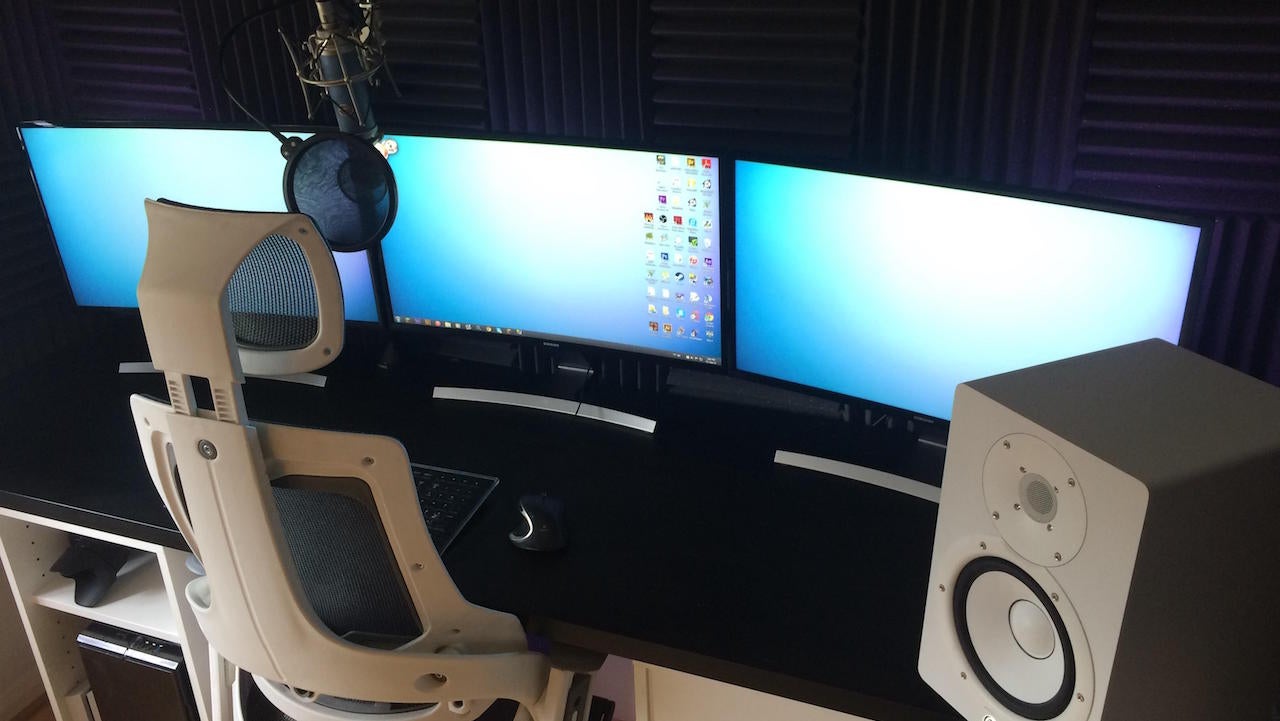 YouTuber Mumbo Jumbo makes some pretty rad Minecraft videos and posted his equally awesome workspace to Reddit for everyone to see. Some ambient bias lighting, some acoustic foam baffling and a well-placed microphone, and he has a great setup for gaming, video recording and more.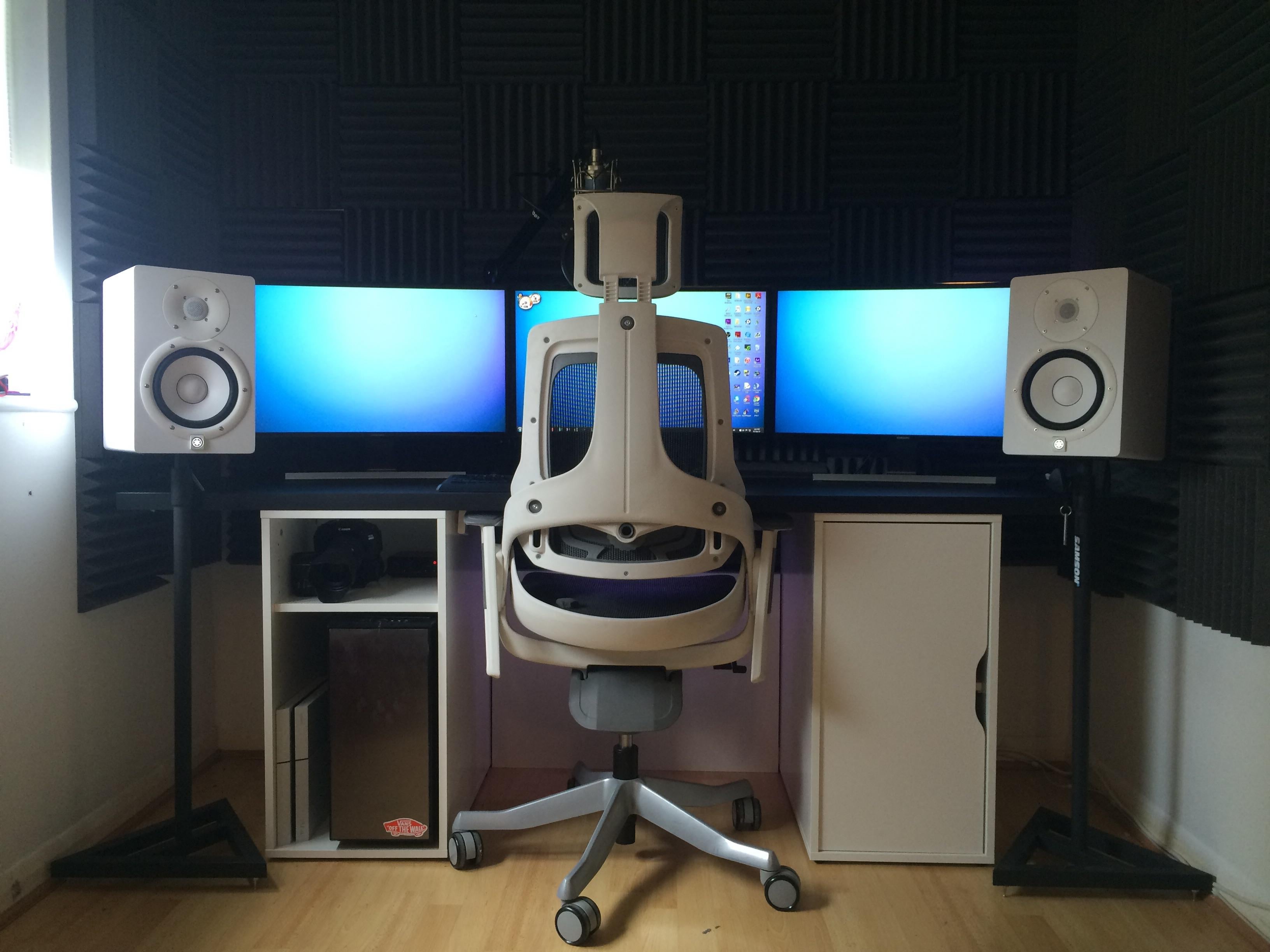 Make no mistake, the triple monitor setup is pretty awesome, but we're particularly impressed with how clean he manages to keep everything in such a tight space. The acoustic foam is perfect for recording audio for those videos (or podcasts, or anything else!) without looking horrible in the space, and everything just seems to fit nicely.
If you're curious about some of the specifics, hit the link below to read more about why everything is where it is, how awesome that chair really is (it's a TC Storm), how he franken-desk'd his setup together, and the specs of the computer he's doing all of this on, and how he makes it all work.