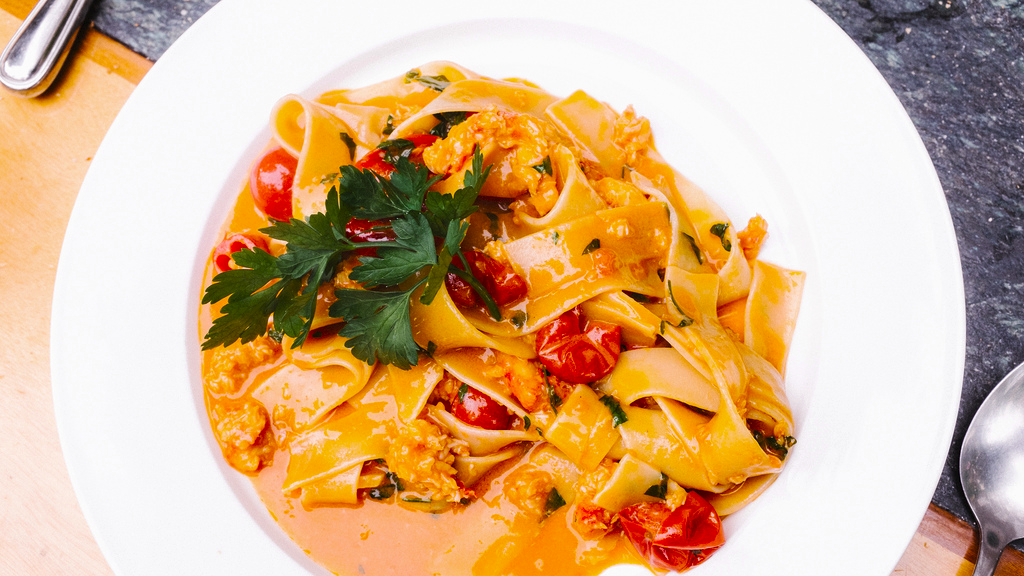 Usually, pasta is served with grated cheese on top of the sauce, but venerable Italian cooking book The Silver Spoon suggests you do the reverse.
Photo by avrene
Food52 explains:
Cheese should actually be sprinkled on pasta before the sauce, which then softens and melts it.
You can always add more cheese on top if you like the way the grated cheese looks!
Other tips from the cookbook are highlighted in the link below, including using sugar cubes to absorb moisture in cheese storage containers.
The Greatest Hits & Tips from The Silver Spoon Cookbook [Food52]