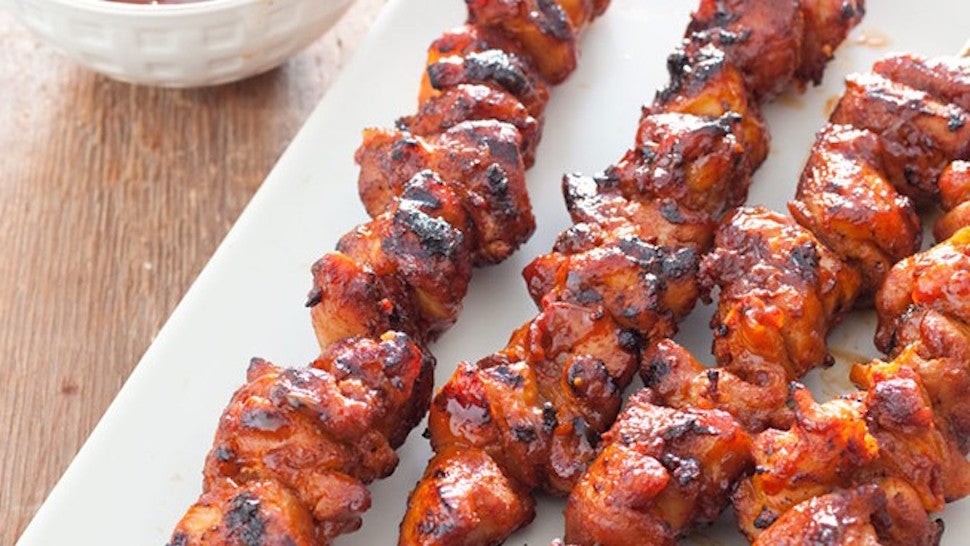 When America's Test Kitchen set out to perfect their grilled chicken kebab recipe, they stumbled on an ingredient that added just the right salt and smoke, depth of flavour, and fat to keep the meat pleasantly juicy: Bacon paste. It worked for kebabs, but we're willing to bet it will work for any grilled chicken.
In fact, bacon paste is just one ingredient in the killer chicken rub they applied before grilling the chicken, but it's definitely the most important. Here's how they described it:
For incredible depth of flavour as well as juicy meat, we turned to an unusual technique: grinding bacon to a paste and applying it to the salted meat. Combined with both sweet and smoked paprika and a little sugar, our bacony rub created chicken that was juicy, tender, and full-flavored, with a smoky depth that complemented the barbecue sauce.
Bacon paste isn't exactly a staple in Australian supermarkets, but it's easy enough to find online or at specialty stores. We're willing to bet this will work anytime you're cooking chicken over high heat, like you would on the grill, and it's worth trying even if you're not going to be making kebabs. For example, if you want to try and spice up those five minute chicken cutlets, this might be a perfect addition. If you do want to go for the kebab recipe though, hit the link below.
Are Your Barbecued Chicken Kebabs Missing a Key Ingredient? [America's Test Kitchen]