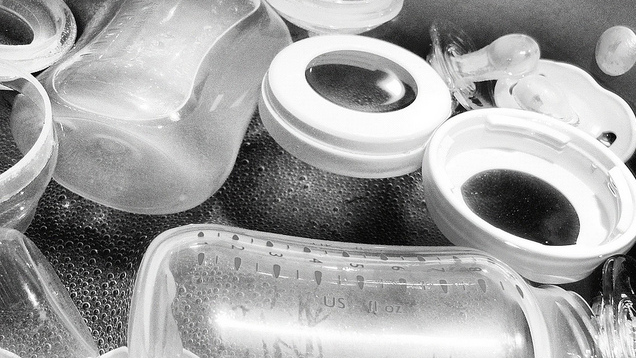 New parents have enough to do, like trying to get some sleep, so here's a tip that can save you some precious time: You can skip the sterilising step.
Photo by Penelope Waits.
Even if the instructions on bottles, pacifiers and breast pumps recommend you sterilise these items, Hint Mama quotes several parenting experts who say that there's generally no reason to sterilise them. Back in the day when water supplies weren't reliably clean, sterilising made sense, but, today, simply cleaning with hot soapy water will get these things clean enough.
However, Hint Mama notes that if your baby was premature or sick, you should be more careful about sterilising bottles. If in doubt, do what your nurse recommends.
Today's Hint: Skip the Sterilizing Step [Hint Mama]