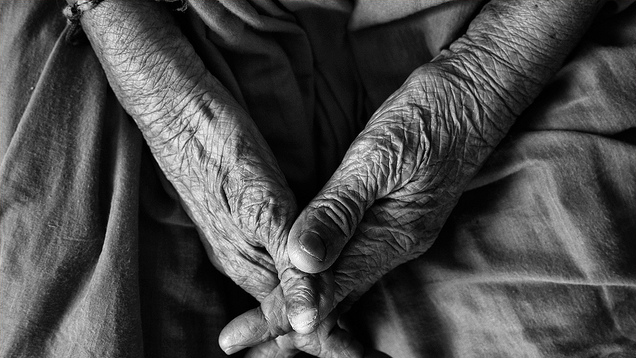 Some types of photos might look best in colour, while others could be improved if you convert them to black and white. Light Stalking offers a few recommendations for when to go with black and white.
Photo by Vinoth Chandar.
One of those times is when you are emphasising texture or what the subject "feels" like, as in the photo above. Here, the texture conveys a sense of mood as well.
Another perfect candidate for black and white conversion is when the image has strong lighting and shadows, creating strong contrast. The tonal differences are often what make black and white images powerful.
It's pretty easy these days to convert colour photos to black and white while you're processing them, but the tips from the post could help you choose which ones might look best in black and white.
Here's How to Decide When a Photo Should Be Black and White [Light Stalking]