Raising a child can be expensive. However, your mileage may vary quite a bit depending on a number of individual factors. This handy online calculator gives you a better idea of what you can expect to spend in your first year of parenthood.
Baby Center's calculator includes a long list of expenses, related to everything from nursery decor to childproofing supplies. While it includes some average US prices in each field, you can ignore all this and plug in what you expect to spend on each item. The calculator tallies it all up.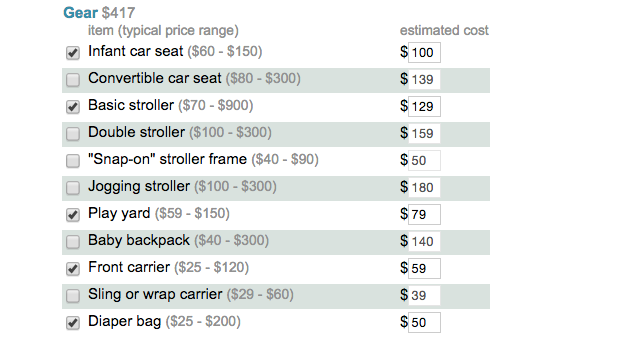 Obviously, you could just make a list of these expenses yourself and do the maths. But the calculator lists items you might not think about and does the maths for you.
Give it a try for yourself at the link below.
Baby Cost Calculator [Baby Center]