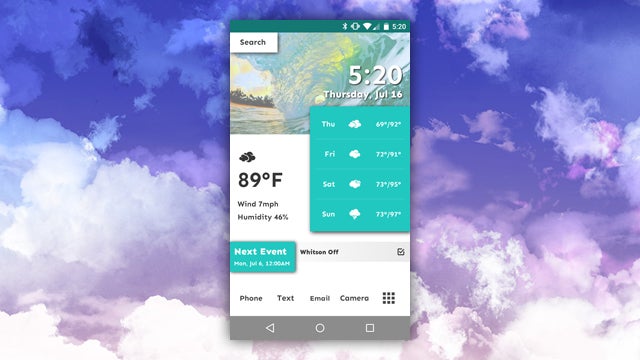 Is there anything more relaxing than a calm day at the beach? Well, I suppose curling up with a good book or taking a hot bath. Still, waves are cool! This home screen design takes you to the beach for a chill day every day.
This home screen is designed for Themer. To get this look on your device, download the .zip from the source link below and follow these steps:
Move the .zip to sdcard0 > MyColorScreen > Themer > Exported > zip (Your initial location may vary.)
Open Themer and browse for themes.
Under "Categories" select "Exported."
Choose "Ocean wave.zip"
Ocean Wave [My Colour Screen]