Evernote is a powerful app for capturing notes and ideas — and that means it can make a big difference to your small business if you use it effectively. Here's what you need to know.
Lifehacker's Small Business Mobility series is presented by Telstra Business Apps. Check out our handpicked range of apps which save you time, money and improve productivity. Work smarter not harder.
The Evernote Basics
In its simplest form,
Evernote
is a note-taking app: you can use it to collect text, photos, web addresses and other information you want to refer to later. What makes it more appealing than most of its rivals is the ease with which it syncs information across multiple platforms. You can take notes in Evernote via desktop clients (for PC and Mac), via mobile apps (for Android, iOS, Windows Phone and BlackBerry) and via web-based apps.
Evernote itself is free to use, but its Plus and Premium tiers, which add extra features, charge an annual subscription fee. Currently Plus is $US29.99 per year, while Premium is $US59.99 per year. Plus increases your available storage and allows you to access notes when you're offline, which is a worthwhile investment for business users. Amongst other features, Premium allows you to automatically scan and upload business cards, which is also a useful option.
The More You Add, The Better It Gets
The biggest lesson about Evernote? The more often you use it, the more useful it becomes. So don't just use it for your to-do list or when you notice a clever marketing idea you want to adopt — store everything you can in it. The more you use it, the more you'll realise its potential.
As Lifehacker US editor Whitson Gordon puts it: "In order to see why everyone likes Evernote, it's important to take advantage of everything it has to offer (rather than use it as just another note taker)."
Set Up A Tagging System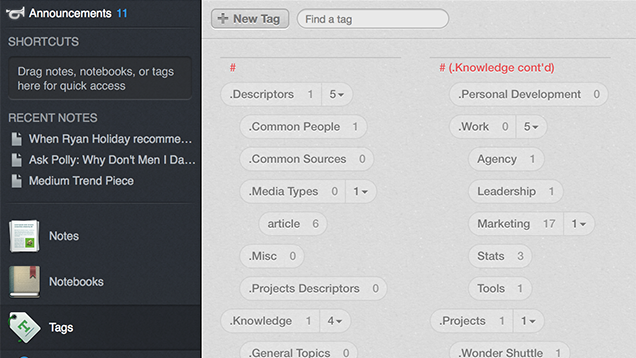 Evernote's search capabilities are fairly comprehensive, but its real power becomes apparent if you have a consistent method for tagging your notes. If you're not sure where to begin, check out this
simple but effective system
which creates a sensible structure that you can use to capture everything you're likely to need.
Supercharge With Add-Ons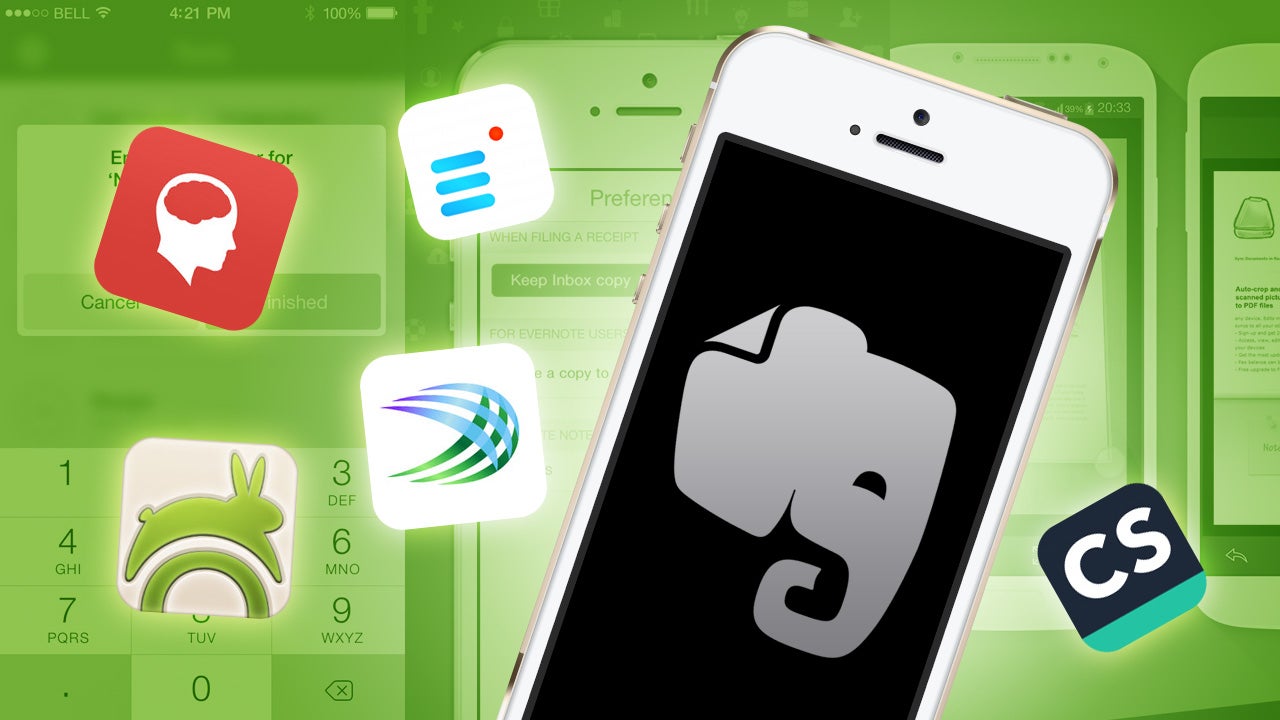 Evernote on its own is very effective, but you can make it even more useful by taking advantage of add-ons and integrations with other software packages. Check out our
complete guide to the best Evernote add-ons
for suggestions on using Evernote to organise your schedule, scan and file documents and even develop business training apps.
Analysis picture from Shutterstock