Netflix is officially in Australia, and it's generally great — but it isn't perfect. Here are some of the best ways to improve on the Netflix experience.
Search Better with AllFlicks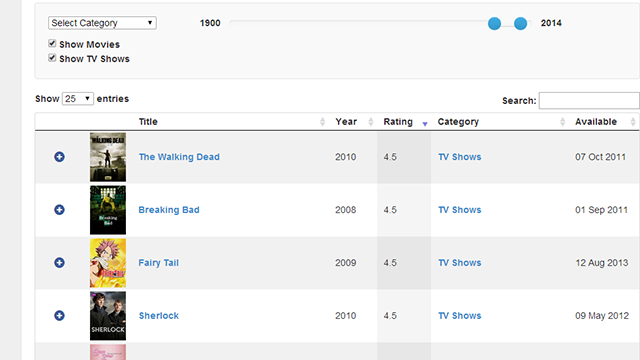 Netflix' built in search options are OK if you know the title of the film you want to watch. Outside of that, though, search is pretty limited. AllFlicks provides much more powerful search criteria. You can narrow down results by the film's year of release, show only movies, TV shows, or both and sort by ratings. You can choose specific search terms, but it's not necessary if you'd prefer to just browse.
Add IMDb And Rotten Tomatoes Ratings With Netflix Rate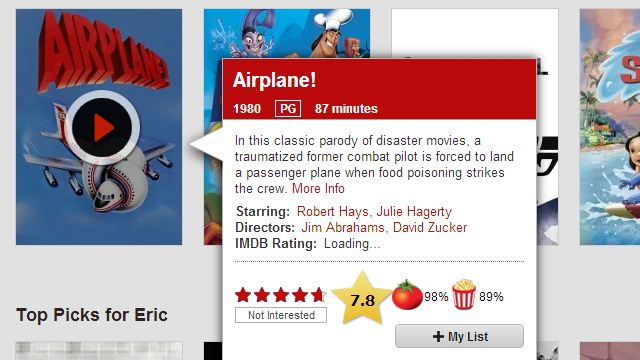 Netflix' five star rating system is OK for personalising preferences, but if you want better at-a-glance information, Chrome extension Netflix Rate adds IMDb and Rotten Tomatoes ratings to the hover-over cards while browsing the site, as well as trailers.
Get Better Suggestions With The Taste Preferences Survey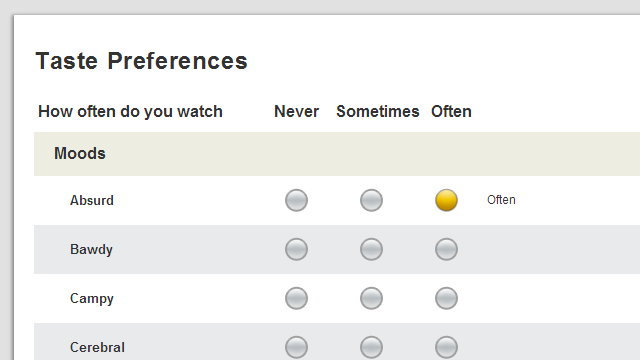 When you first create a Netflix account, you get the chance to rate a few items to help build a database from which you'll get recommendations. If you want better suggestions, Netflix' somewhat hidden Taste Preferences survey can help refine the results Netflix gives you.
Utilise Keyboard Shortcuts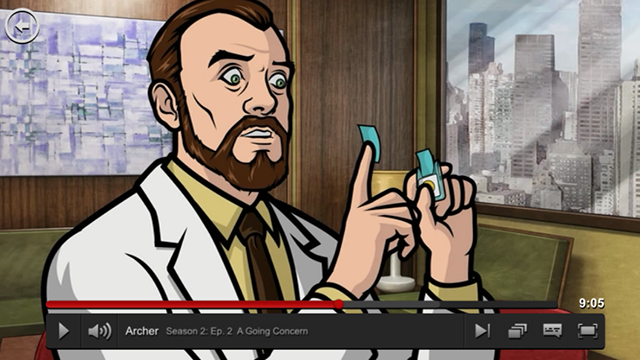 You're reading Lifehacker, so clearly you love keyboard shortcuts, right? Well, Netflix has plenty of its own. In addition to hitting Spacebar to play/pause like every other video player on the planet, Netflix has a host of keyboard shortcuts built into the player including fast forward, rewind, and mute. Check out this post for even more advanced shortcuts. Including one of the most notable examples…
Access Hidden Streaming Options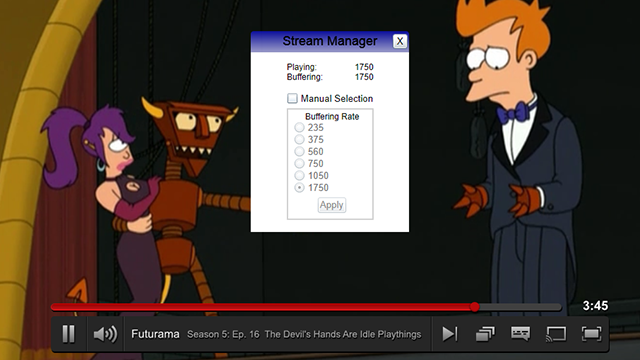 As we've highlighted before, Netflix has some super advanced options for streaming video in a hidden menu. You can access it on the desktop by pressing Shift+Alt+Left Click, or on the Xbox 360 and PS3 with the Konami code. Both menus provide secret options with varying options based on your platform. The PS3 allows you to deauthorise your device and swap accounts, while the Xbox 360 and PC incarnations of the menu let you see a wide range of A/V stats as well as manually adjust the streaming rate.