For the past few years, wearables have been tipped as the "Next Big Thing" to hit the technology market. Unfortunately, the reality has failed to meet expectations due to a glut of overpriced products that lacked style and functionality. In the second half of the year, this could finally be set to change. This week, the biggest names in mobile computing converged on Mobile World Congress 2015 to unveil their latest wearable creations. Here are the highlights.

LG Watch Urbane LTE

LG unveiled a new smartwatch at MWC 2015 that may finally have bridged the divide between style and functionality. The result is the LG Watch Urbane LTE; arguably the coolest smartwatch we've ever laid eyes on. It's powered by WebOS and comes with a 1.2Ghz Qualcomm Snapdragon 400 CPU, 1.3-inch P-OLED screen (254dpi) and a 700mAh battery. The watch comes with a range of first-party smartwatch apps including a pedometer, a GPS tracker and a golf app that measures your swing. Naturally, it can also be used to make Dick Tracy-style phone calls. Australian pricing and availability have yet to be announced.
Huawei Watch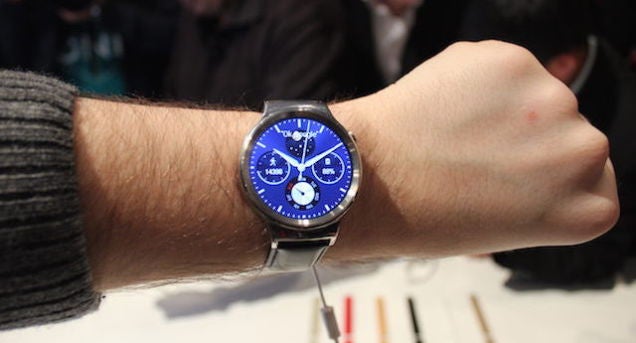 LG wasn't the only company showing off a new smartwatch at MWC 2015: Chinese electronics giant Huawei was also showing off a new wearable for time-conscious techno-geeks. The self-explanatory Watch is a stylish offering powered by Android Wear. The front is made of crystal sapphire and the 1.4-inch AMOLED panel boasts an impressive 286 pixels per inch. It comes with an inbuilt heart rate monitor and a dedicated fitness app to keep record of your steps, distance and heart rate. Australian pricing and availability have yet to be announced.
See also: The Must-Have Phones From Mobile World Congress 2015
Cash By Optus Smartwatch
Optus is one of the first telcos to try its hand at wearable tech. Enter the
Cash By Optus Smartwatch
: a bundled wearable and mobile payment solution created in conjunction with a company called Connected Device. Optus was showing off its new creation on the MWC showroom floor. The watch itself is currently in the prototype stage; the important thing is what it actually does. Buried inside is a pre-paid debit card you can load up with a maximum of $5000. It works exactly the same as a Visa payWave card, allowing you to wave the watch face over a payment terminal to instantly pay for goods. A new Cash By Optus app that pairs with the wearable will be released on iOS and Android later in the year. Optus is working towards a Christmas 2015 release date. Watch this space.
Huawei TalkBand B2
The oddest wearable unveiled at MWC 2015 was probably
Huawei's TalkBand B2
. This is a stylish metal fitness band with a 0.73 PMOLED touchscreen. Like other
popular fitness bands on the market
, it keeps track of your daily activity including steps, burnt energy and sleeping patterns. The peculiar ace up the TalkBand B2's sleeve is that it can also be worn in your ear. No really. The inbuilt Bluetooth allows it to make and receive phone calls when paired with a smartphone. It boasts six hours talk time. Pricing and availability have yet to be announced.
New Virtual Reality Headsets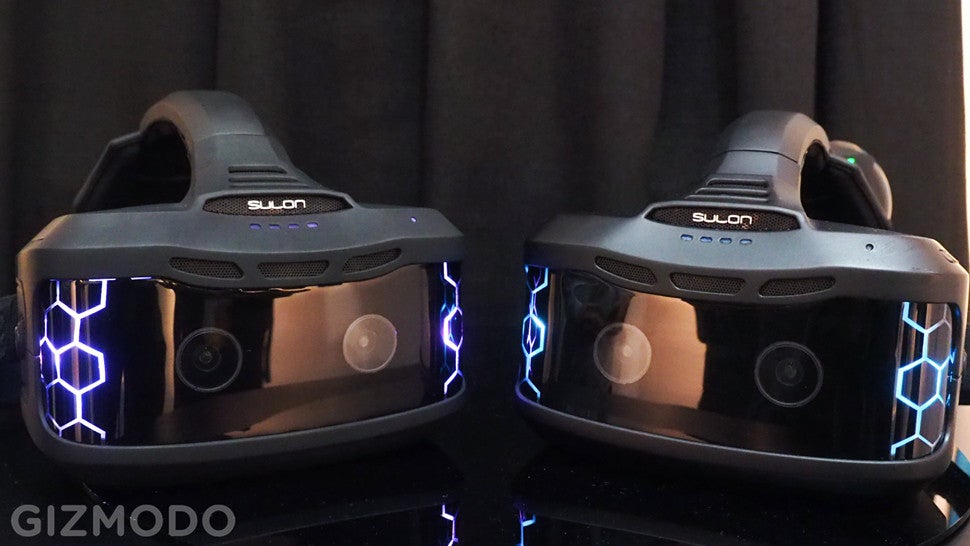 When it comes to wearable technology, it doesn't get much cooler or geekier than virtual reality headsets. Doubtlessly you've already heard of the
Oculus Rift
and
Samsung Gear VR
, but these are just two of many VR gizmos that will be entering the market this year.
At MWC 2015, HTC showed off its own Oculus contender, dubbed Vive. Made in conjunction with gaming goliath Valve, the Vive is designed to let the user physically walk around while wearing the headset. To avoid nasty knocks, the device knows where you are in relation to real objects and renders them into virtual world relative to your position.
The event also ushered in a new Gear VR headset designed for the Galaxy S6. It boasts a more comfortable strap and better ventilation so the screen doesn't fog up after long-term use. Another VR headset that made its debut at MWC 2015 was the Sulon Cortex (pictured above); a kind of cross between the Oculus Rift and a Kinect motion controller. There was also the "Whiplash" VR rig that spins your whole body around 360-degrees — click here to see it in action.