Figuring out the best time to buy something requires constant watching over ever-fluctuating online prices, and some knowledge of how prices have changed in the past. Luckily, you don't have to figure it all out yourself — there are great tools to help you do it. This week we're looking at five of the best.
Title image by Gordon Joly
Many of these tools have an overseas bias, using Amazon as a reference point and tracking other US-located retailers. While we're now a long way from dollar parity between Australia and America, buying from overseas is still often cheaper than local retailers, even after you factor in postage, so it's an important part of your research if you're trying to save money. If you want to hunt down bargains with a more specifically local focus, check out our guide to the best deal sites for Australians.
---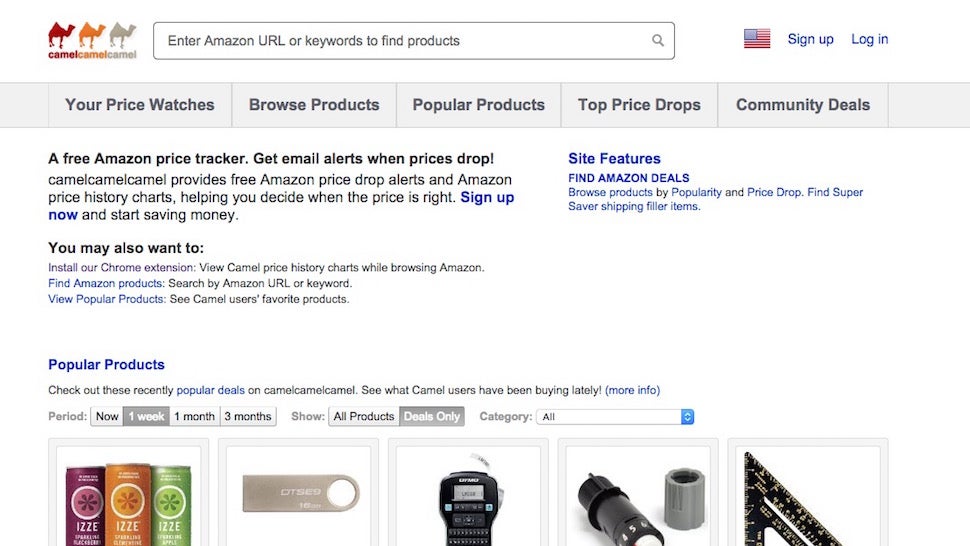 CamelCamelCamel is one of our favourite ways to get discounts and track prices on Amazon products. You can install the browser extension (for Firefox and Safari — Chrome has been removed from the store although you may still be able to find it) to get access to the site's features without leaving Amazon, or you can just copy and paste an Amazon link or product name at the web site. CamelCamelCamel shows you how the price of the item has gone up or down over time, and how prices have changed both through Amazon directly and through third-party sellers who list new and used items on Amazon. If you sign up for a free account, you can set up alerts so the site can notify you by email when the price of an item drops below a certain amount, whether you can get it used for a given price, or whether it's at an all-time low and now is a good time to buy.
---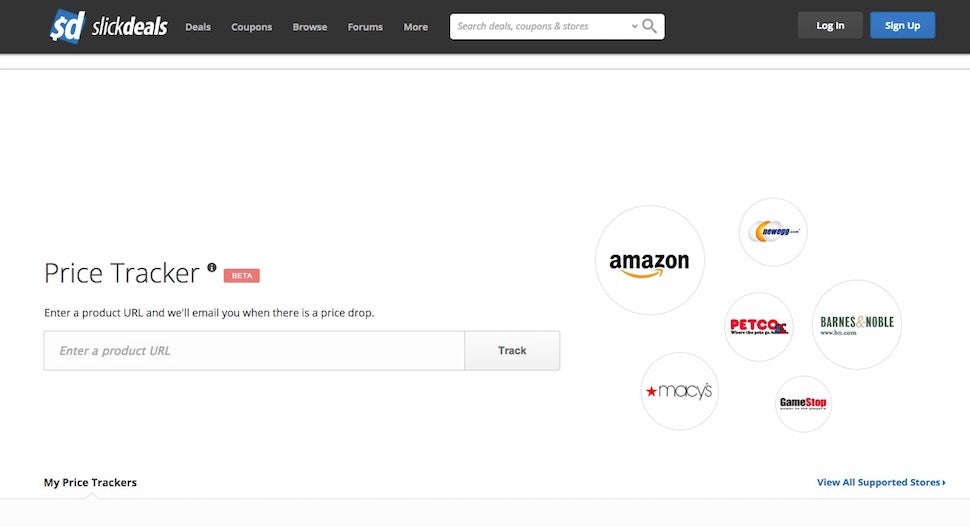 SlickDeals is well known for up-to-the-minute discounts, coupons and other deals from around the web, and its web-based price tracker is also great for watching prices on just about any item on Amazon, and on several other popular shopping sites, including Newegg, Gamestop and IKEA. This opens the door to making sure you're getting the best deal and not relying on a single retailer. The service doesn't give you detailed price history like some of the others in the roundup, but it will track the price of your item from when you create the alert going forward, and send you an email if the price drops below a threshold that you set. You can also return to the price tracker at any time, log in to your account, and see all of your tracked items on the same screen.
---
PriceZombie prides itself on being a price tracker that also helps you do comparison shopping, so you can track prices and price histories while also making sure that the item you want to buy is actually the best option for you and your budget. As well as a webapp, PriceZombie has add-ons for Chrome, Firefox and Safari, and supports items from multiple retailers, including Amazon, Newegg, Target, TigerDirect, Fry's, IKEA and HomeDepot. Like any good price tracker, if you type in a product name or a product URL at a supported store, you'll see a price history. The particular beauty of PriceZombie its extra features such as live price drops and syncing with your Amazon Wish List.
---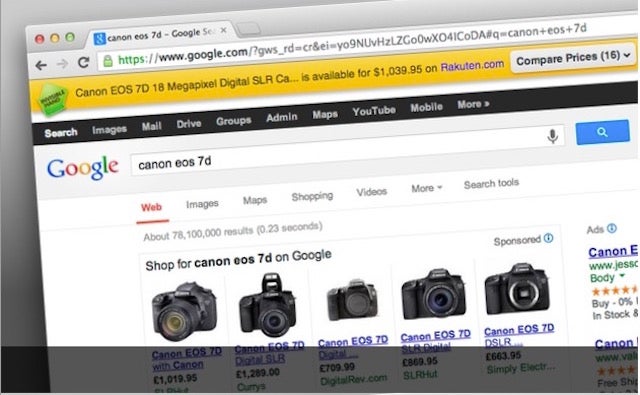 InvisibleHand isn't quite the same as some of the other tools here — it doesn't track prices for you, or show you a price history. What it tells you is if an item you're shopping for is cheaper elsewhere on the web, and how much cheaper it is. The add-on is available for Chrome, Firefox and Safari, and it refreshes its product prices in real-time, instead of relying on a database of price listings. It works with numerous online retailers, including Amazon, NewEgg, Best Buy, Lowe's, and even some US airlines. Invisible Hand also works with Google searches, so if you just search for a product name, it will show you where you can find the best deals for that item — including retailers you won't find listed in Google's own shopping results.
---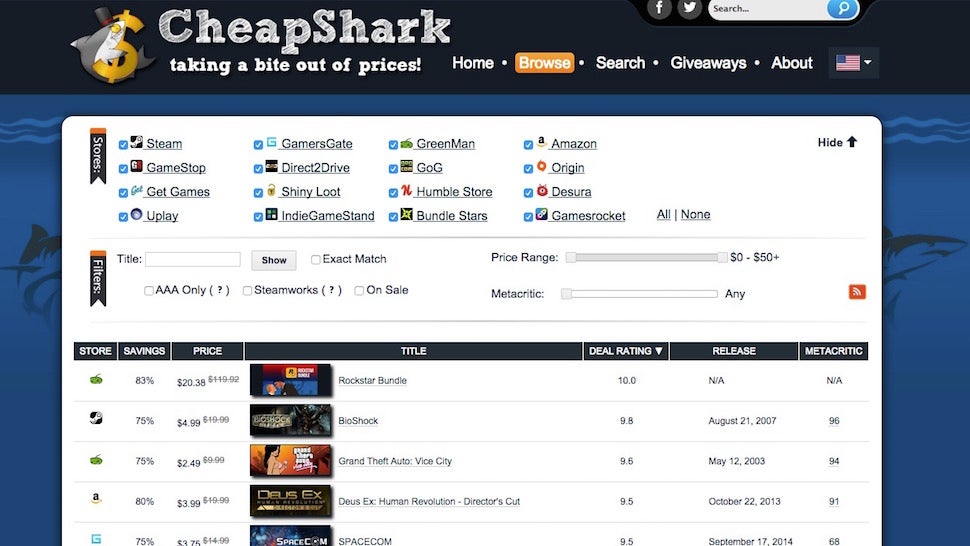 While most of the other tools in the roundup focus on a broad range of consumer products, CheapShark snuck into the nominations as a great option for gamers looking to save money on video games. We've highlighted CheapShark in the past, especially for its unofficial Chrome extension that integrates so well with Steam's website to make sure you don't overpay for games. CheapShark covers all the obvious choices, including Steam, GoG, Green Man Gaming, the Humble Bundle, GameStop, Amazon and Origin. When you search for a specific game, CheapShark tells you what the cheapest-ever price was, when it hit that price, and gives you the choice to either go ahead and buy it, or to sign up for a price notification if it drops again.
---
Have your own favourite price comparison tool? Tell us about it and why you use it in the comments.