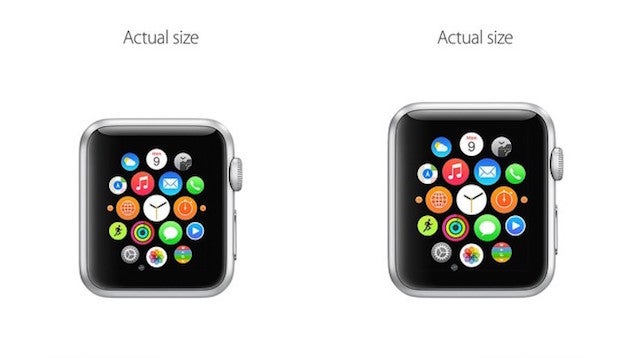 Apple announced a bunch of new details about its new Apple Watch this week, but if you're interested in getting one for yourself, it's kind of a confusing mess to figure out which one to get. The Apple Store app has a handy feature that makes at least one part of that process a little easier.
If you open up the Apple Store app, you can take a look at the two different watch sizes in actual size so you can decide which size is best for your wrist. If you need a little more help still, MacWorld has a guide that breaks down the absurd number of options you have to choose from as well.
Apple jas also put together a sizing guide for the different strap sizes. You have until the April 10 preorder date to make your decision (or talk yourself out of buying one), but you can get a head start now if you're into it.
Your iPhone can help you decide which Apple Watch case fits best [Cult of Mac]