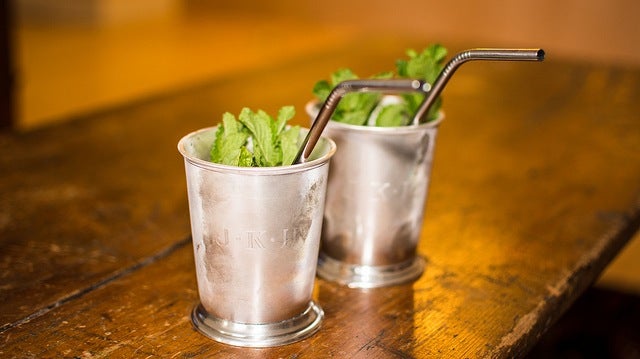 Mint looks pretty in a cocktail, but if you just toss it in, you won't get that minty flavour. You've probably seen people "smack" mint before garnishing a cocktail, and they do it because it releases that lovely minty aroma.
Picture: Jeremy T. Hetzel/Flickr
Obviously, muddling mint in a drink releases its refreshing smell and flavour. However, for those drinks that simply call for a mint garnish, the Kitchn has a suggestion:
Just tossing it in there won't do anything, so that's where your hands come in. Place the leaves or sprig in one hand and gently smack it with the other — this warms up the mint slightly and starts to extract the oils before you use it to garnish your drink
If you want more details, click the link below.
Mint in a Cocktail? Smack It First! [The Kitchn]