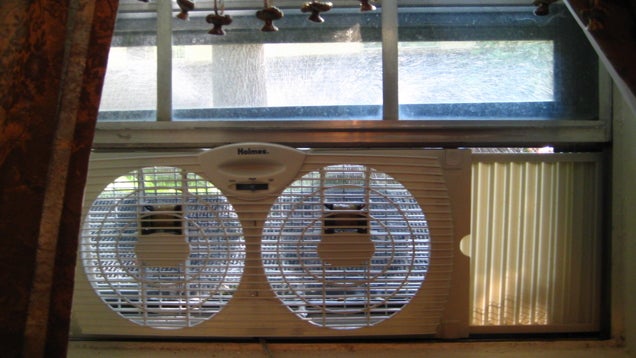 Even the best of cooks burn meals occasionally. Rangehoods move the smells out of the kitchen, but some homes and apartments don't have these appliances. Install a window fan to get some kitchen airflow.
Photo by Kyle Hovey
The Kitchen asked its readers for tips on how to cope with a kitchen that doesn't have a rangehoods. The best suggestion was installing a window fan — assuming, of course, you have a window (and your body corporate rules allow it).
Put the fan on exhaust and the fan sends the smells outside. As they say, it won't help with grease but does help with smells.
10 Things to Do if You Don't Have a Range Hood or Vent [The Kitchn]