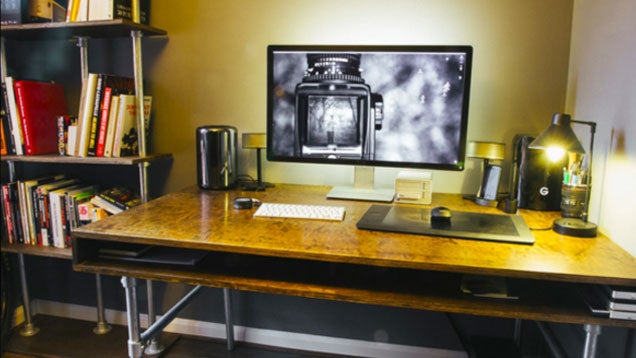 London-based portrait photographer Tom Barnes has built himself one impressive, massive desk. It's as functional and clutter-free as it is unique.
The desk was made with a plywood top and scaffold parts and fittings to support the heavy weight. The shelf holds various supplies off the desk top and also hides cable clutter in the back: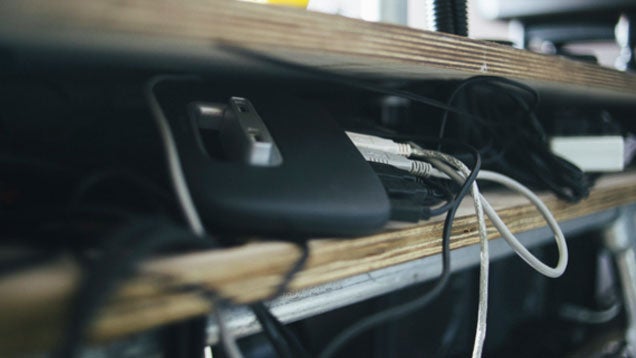 His revamped workstation also includes a new Mac Pro, Wacom tablet and Dell IPS 4K monitor.
I'm kind of envious. Check out part 1 and part 2 of this project to see the DIY in action.
The Desk - Part #2 [Tom Barnes via DIY Photography]