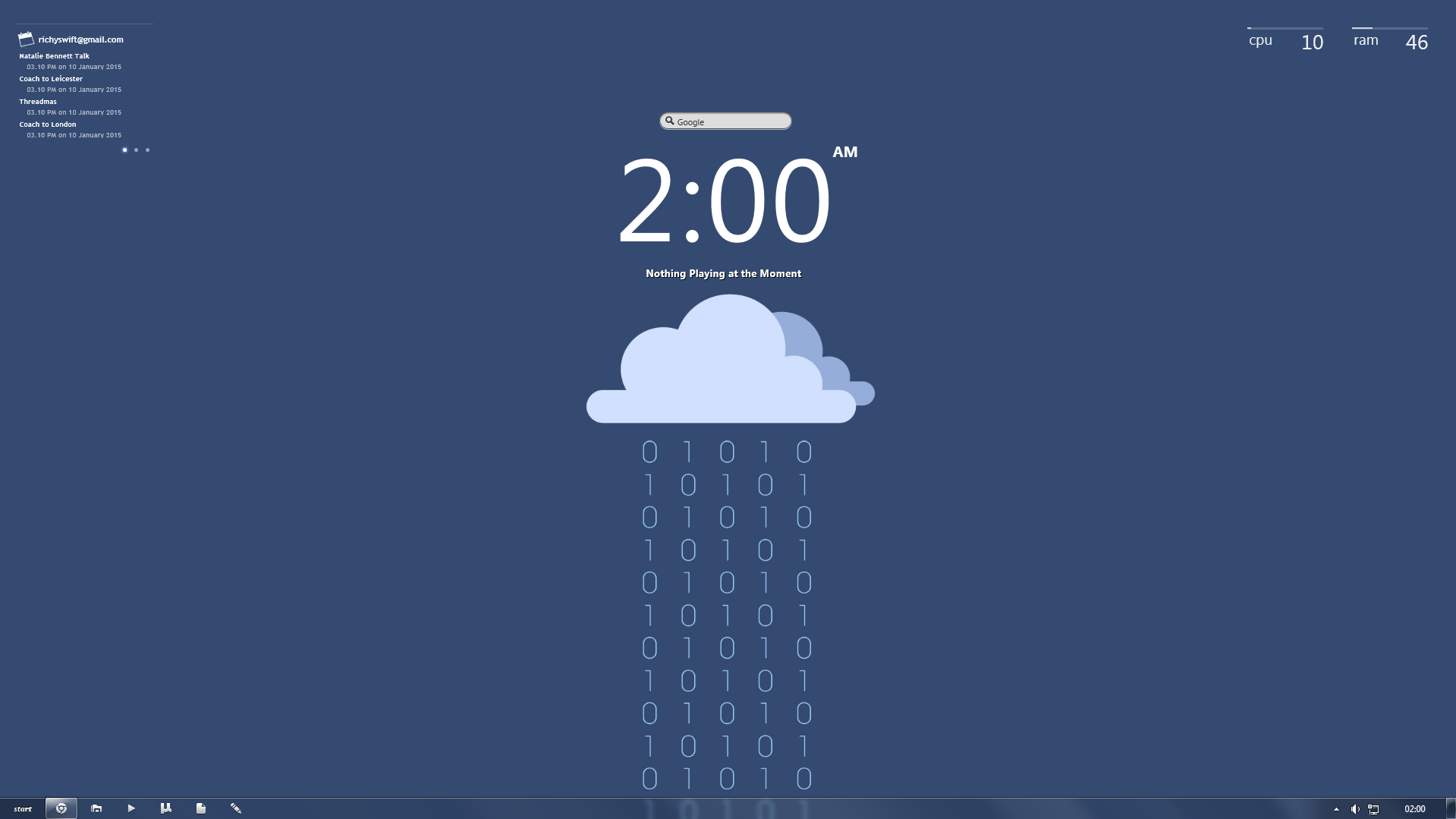 Reader Richard's desktop is playful and functional, but also has tools on the desktop to help him get right to work when he needs to. Here's how he set it all up.
The whole thing is a fairly simple Rainmeter setup that should only take you a few minutes once you have all of the components for it. Here's what you'll need:
That's all you'll need, and they're all pretty independent. Once installed and configured where you want them, the rest should be a snap. If you have questions about how it's set up though, or need help, head over to Richard's Flickr page (linked below) to ask your questions — and let him know we sent you!
Blue [Flickr]