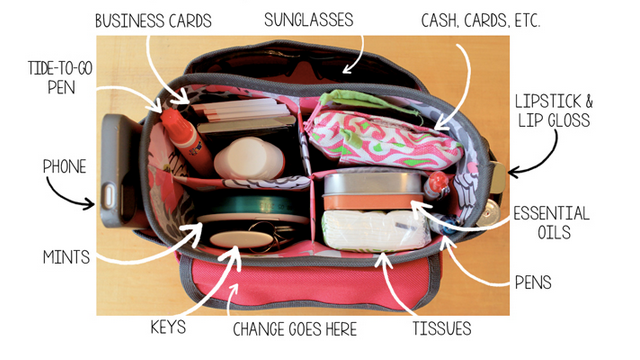 If you carry a purse, you know the hassle of searching for things inside of it. Changing purses can be an annoyance, too, since you have to transfer all of that stuff. To make it all easier, use an art caddy to organise the contents of that bottomless pit you call a bag.
Photo courtesy of One Good Thing
Over at One Good Thing, Jill Nystul shares a useful tip from a reader, who suggests using a cheap arts and crafts caddy to organise your purse. Insert the contents of your purse into each pocket of the caddy, then stick the whole thing in your bag. When you want to switch out purses, simply transfer over the caddy.
Not only does this make changing purses incredibly simple, it also makes it a lot easier to find items in your bag.
Check out Jill's full post over at One Good Thing — she shows just how effective it is for multiple purses.
A FAST AND EASY WAY TO CHANGE PURSES! [One Good Thing]