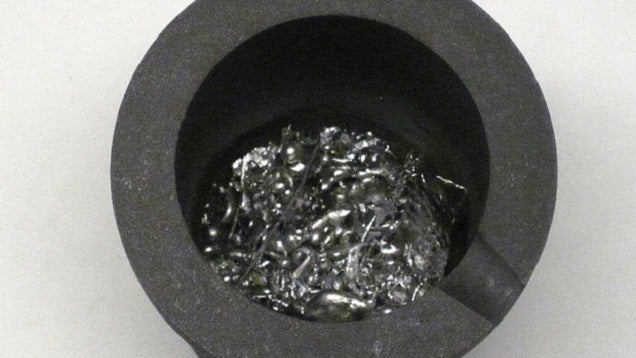 If you do a lot of soldering projects, you probably have a lot of solder beads around your work area. With a few tools you can melt them down and remould them into usable solder again.
Solder isn't the most expensive material out there, but you know the old saying: "Waste not, want not." Every time you solder, there's a chance droplets of excess material can drip below and, after a while, there might be a lot of it sitting around.
Instructables user zaphodd42 has a simple method for collecting it all and turning it back into usable material. Gather all the beads, melt them all down in a small crucible, and recast it all in an aluminium foil mould. Now none of that solder goes to waste. Using a torch, crucible, and being around liquid metal can be pretty dangerous, so just be careful as you go.
Reclaim Wasted Solder [Instructables]