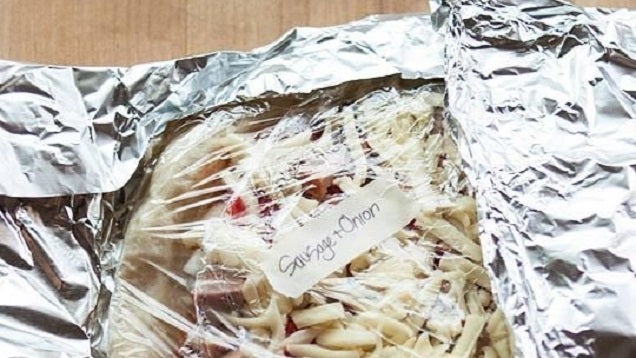 Pizza is a favourite food for a lot of people, but it can get expensive ordering delivery or buying frozen brands. By making some pizzas ahead of time at home, you can freeze them and pop them in the oven whenever your craving strikes. Here's how to make sure your frozen pizza reheats successfully.
Emma Christensen at food blog The Kitchn explains that there are two key parts to freezing your own pizza: You partially bake the crust before you top and freeze it (about 3-5 minutes at 230C), and you double-wrap the pizzas in plastic wrap and aluminium foil before you freeze them. Beyond that, the pizza can be topped with whatever you like.
With this method, you can make three or four frozen pizzas — customised to your liking — for the cost of one brand-name frozen pizza. To get some more tips or recipe ideas, check out the link below.
How to Make Frozen Pizzas at Home [The Kitchn]