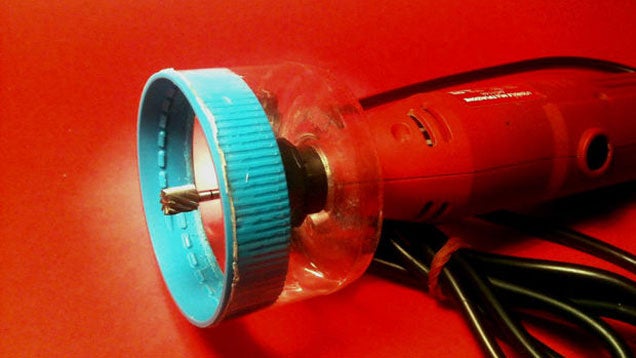 The Dremel rotary tool is an extremely effective device that is defined by its accessories. If you're short on cash and just need to cut a basic groove, use this hack to make a simple router attachment.
A Dremel plunge router attachment transforms your rotary tool into an effective router for small jobs, such as forming decorative edges, cutting straight slots or routing freehand. This specialty attachment is great for DIY enthusiasts who will use it often, but if you just want to make a one-time cut, you can build a cheap router attachment using a recycled plastic jar.
You need a plastic jar (a peanut butter container will work), a Dremel tool with a drums sander bit and cutting wheel, a marker and some glue. You won't be cutting many dado joints with this tool, but at least you'll have something to suffice your basic router cutting needs. Check out the full instructions at the link below.
DIY $2 Dremel Router Attachment [Instructables]