There are a a lot of different types of pasta. With this comprehensive visual encyclopedia, you can learn about every different pasta type, size, best preparation methods, and the right types of sauces to go along with it.
If you thought you knew everything there is to know about pasta varieties, think again. This visual encyclopedia from Russell van Kraayenburg at Chasing Delicious is about as big as they come.
Along with the enormous graphic, Kraayenburg also explains the different textures and suffixes too. For a healthy helping of pasta knowledge with a side of more knowledge, check out the graphic and link below.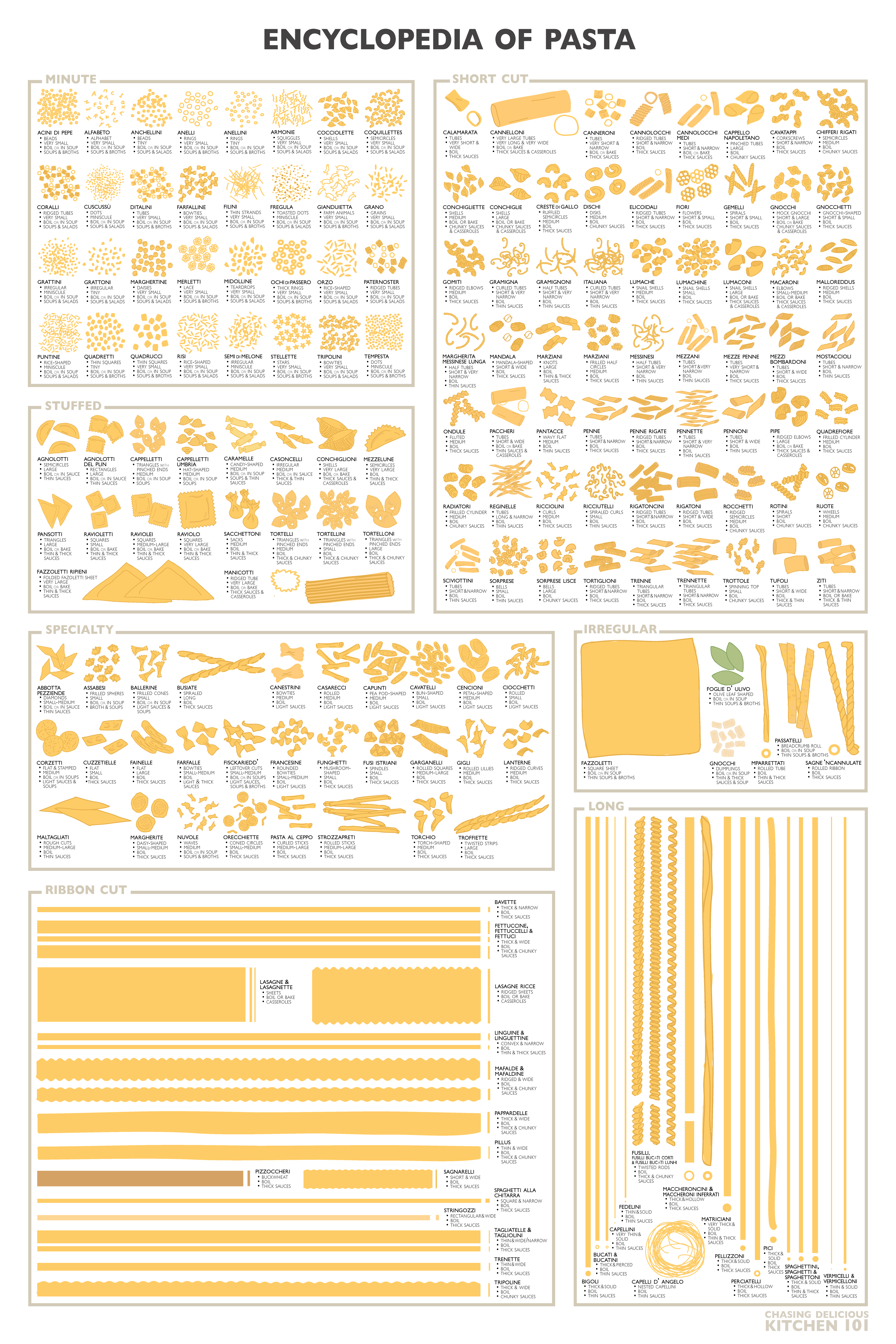 Kitchen 101: Pasta [Chasing Delicious]