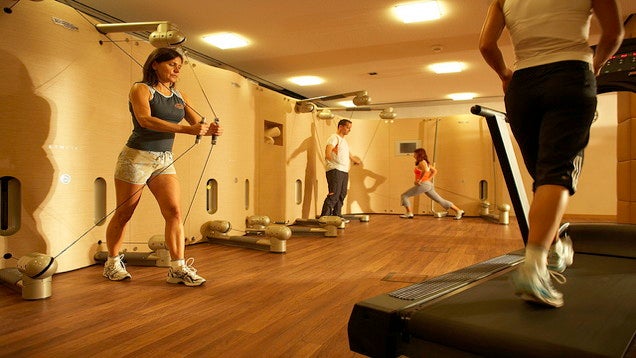 When you're out of work, your major goal is to get a new job. You can't do that all day long, though. This is a good opportunity to start forming new habits and making them part of your routine — like going to the gym.
Photo by oeschberghof
A key part of surviving when you're unemployed is an obvious change in routine. If you're already going to the gym, great. If you're not, now's the time to add that to your daily schedule.
You can do this with any good habit, but working out is a great one — it keeps you active while you're out of work. It increases your confidence and helps with your job search. Once you get back to work, you'll want to keep going with this routine. Check out the link for other ideas about bouncing back after a job loss.
Surviving (and Thriving) After a Layoff [AOL Jobs]