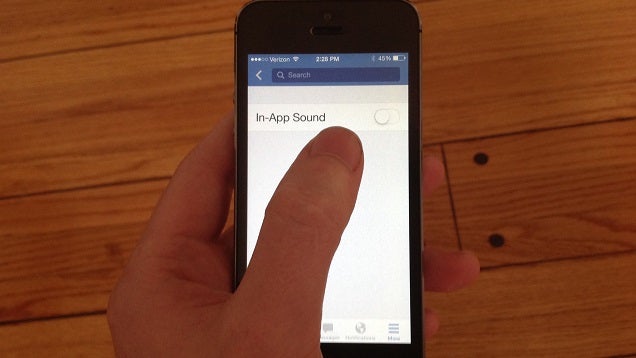 Over the last couple days, an update for the Facebook app on iOS and Android has been rolling out. You may have noticed one very distinct change: weird chirping sounds. Here is how you can turn them off in iOS and Android.
Facebook has a history of adding sounds nobody really wants, and this update is fits right in. With the new update, whenever try to refresh your feed, you get what appears to be the call of an exotic bird of paradise. If you hit a new tab, you get a light, popping noise, and a different popping noise for hitting back.
If you find the new sounds annoying, or someone around you does (and they do), it's pretty easy to turn it off. For iOS, go to More > Settings > Sounds, and toggle it to off. For Android, go to the three-lined icon at the top right > App Settings > Sounds, and toggle it off. Now you can browse your feed in peace.
How to disable the annoying sounds in the Facebook app [CNET]