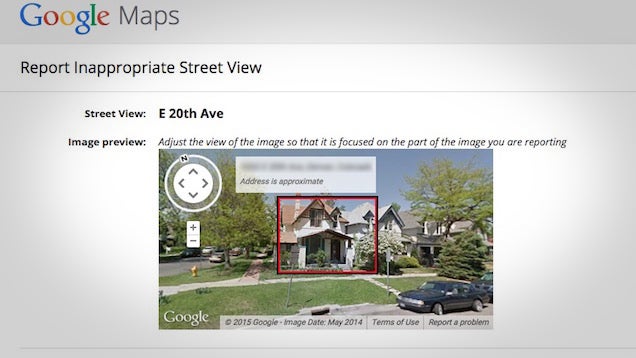 Google Street View is useful, but it can also be an invasion to your privacy, depending on when and how they snap those photos. Thankfully, it's also easy to blur out your house if you want.
The process to blur out a part of street view is easy:
Locate the image you want to remove in Street View
Click the "Report a problem" in the bottom-right of the window
Complete the form and click "Submit"
You can select to obscure an image because it's a face, car/licence plate, home or "Other". Be warned that once you ask Google to apply the blur, it's permanent, so keep that in mind.
Privacy and Security [Google Street View via Bloomberg]