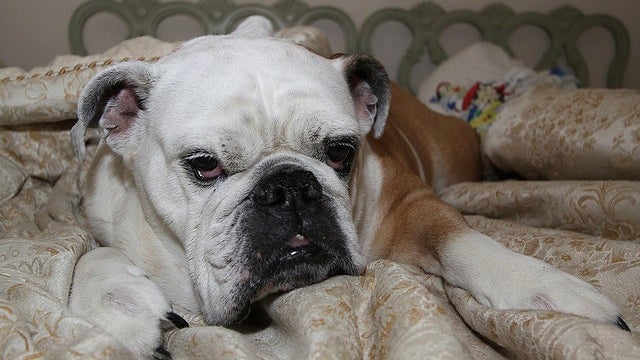 We should be as prepared as possible for emergencies. It's the responsible thing to do. If you have pets, you want to make sure they're prepared too. Create an evacuation kit to quickly transport your pets during an emergency.
Picture: Yarin Jeremy Kirchen/Flickr
Instructables user ashleyjlong explains that emergency pet evacuations happen. They may not be frequent, but that's the nature of emergencies, after all. While they don't happen often, it pays to be prepared when they do:
The best recent example of pet evacuation on a large scale may be Hurricane Katrina. My mum attended ASPCA emergency rescue training following that event and the information she learned there has really stuck with me. In California there's a big push to have an earthquake kit at the ready for humans. In a home with pets, it only makes sense to also have a pet oriented emergency kit at the ready too.
Ashleyjlong recommends filling a bag with the most essential pet care items. Here are a few of them:
3-7 days worth of food. Wet food in foil pouches work well.
A 3-7 day supply of bottled water, with a bowl
Identification for your pet, including microchip information and a photo
A Ziploc portion of cat litter and a disposable aluminium pan
A muzzle and leash, collar or harness
A familiar sound, like a squeaky toy
And there are plenty of other items on the list. Check it out for yourself at the link below.
Emergency Pet Evacuation Pack [Instructables]