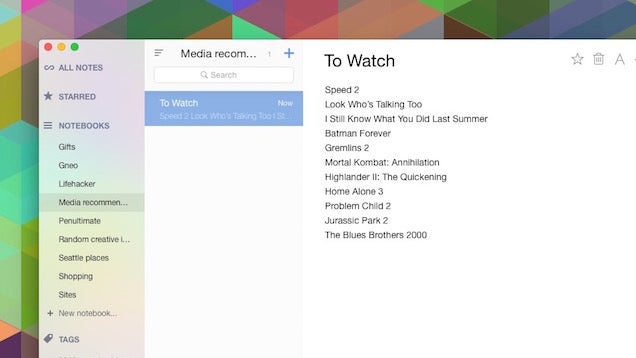 Mac: Evernote can be more than you really need if you just use it for basic writing. Alternote is a Mac app currently in beta that simplifies things a lot while still syncing up with your Evernote account.
At a glance, Alternote looks something like a supercharged Simplenote. It features a simple three-pane interface with your notebooks, notes and tags, then a list of your notes, and finally the note itself. You can then toggle out into a distraction-free writing zone, switch between day and night mode, and even change font size. You'll also get a handful of WYSIWG editing options for formatting.
It's in beta, so you can expect some problems, but we didn't run into anything major. If you're a little sick of Evernote's interface, Alternote simplifies things to make writing an actually pleasant experience.
Alternote (free) [via Beautiful Pixels]