The Consumer Electronics Show (CES) has been showcasing the tech industry's hottest new products since all the way back 1967. This year's show didn't have any game-changing announcements, but there were still plenty of exciting new hardware. Here are 15 weird 'n' wonderful offerings from the showroom floor that are tailor-made for life hackers: from fire-detecting batteries and virtual-reality treadmills to Intel's new Broadwell processors and robotic personal chefs.
Intel Announces Broadwell
Intel has announced its newest processors this year. The new Broadwell chips will improve video performance and battery life, but for most people, it probably won't matter much. Except for one thing: now, Haswell CPUs will drop in price. If you're building a computer and want to save some money, it will probably be worth waiting until the middle of the year when the highest end Broadwell processors come out, pushing everything else down in price.
Intel Broadwell: The Badass Brains That Will Power Your Next PC [Gizmodo]
MSI Launches Gaming Laptop With Mechanical Keyboard
excellent tool
The GT80 Titan boasts a removable metal sheet for easy upgradability: it comes with an Intel Core i7 processor, two 128GB SSDs plus a 1TB hard drive and a pair of Nvidia GTX980Ms graphics cards. It might be completely unnecessary and stupidly expensive, but most of the best gaming gear is.
MSI Gaming Laptop With A Mechanical Keyboard Is So Gleefully Insane [Gizmodo]
A Smart Battery For Fire-Prevention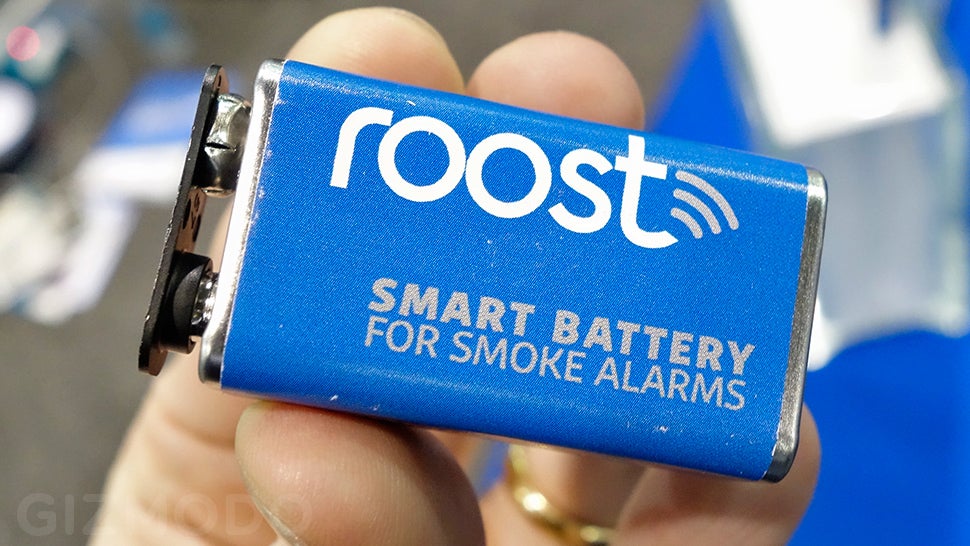 A Smart 9V Battery Adds Phone Notifications To Any Smoke Detector [Gizmodo]
4K Blu-Ray Players Start Appearing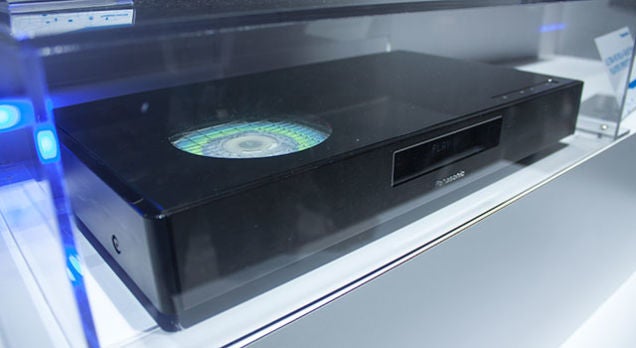 Heading a list of tech that's not available yet but should be soon, Panasonic announced a 4K Blu-Ray player. While most people probably won't buy the first unit when it's available later this year (or early 2016), it gives us an idea of how 4K media will work. Playing 4K discs will require new hardware, but presumably you'll still be able to play old discs.
Unfortunately, this wasn't made explicit, but given the same Blu-Ray branding, at least 1080p Blu-Ray support is expected (and hopefully DVDs as well). More importantly, the video quality will be much higher than streaming. While Netflix can push 15 Mbps video, local playback on discs would offer 50 Mbps or more. If you're still wondering whether it's safe to buy a 4K display yet, you could still probably wait a little while.
Panasonic's 4K Blu-Ray Player Could Make Discs Matter Again [Gizmodo]
Sports Statistic Overlay Coming To Samsung TVs
Samsung Australia confirmed that Sports Live would be coming to Australia in 2015, but wouldn't say which sports or codes it would kick off with. Watch this space!
Samsung's Sports Live To Bring Second Screen Stats To Aussie TVs In 2015 [Gizmodo]
The Curie Module
A Stylish Smart Watch?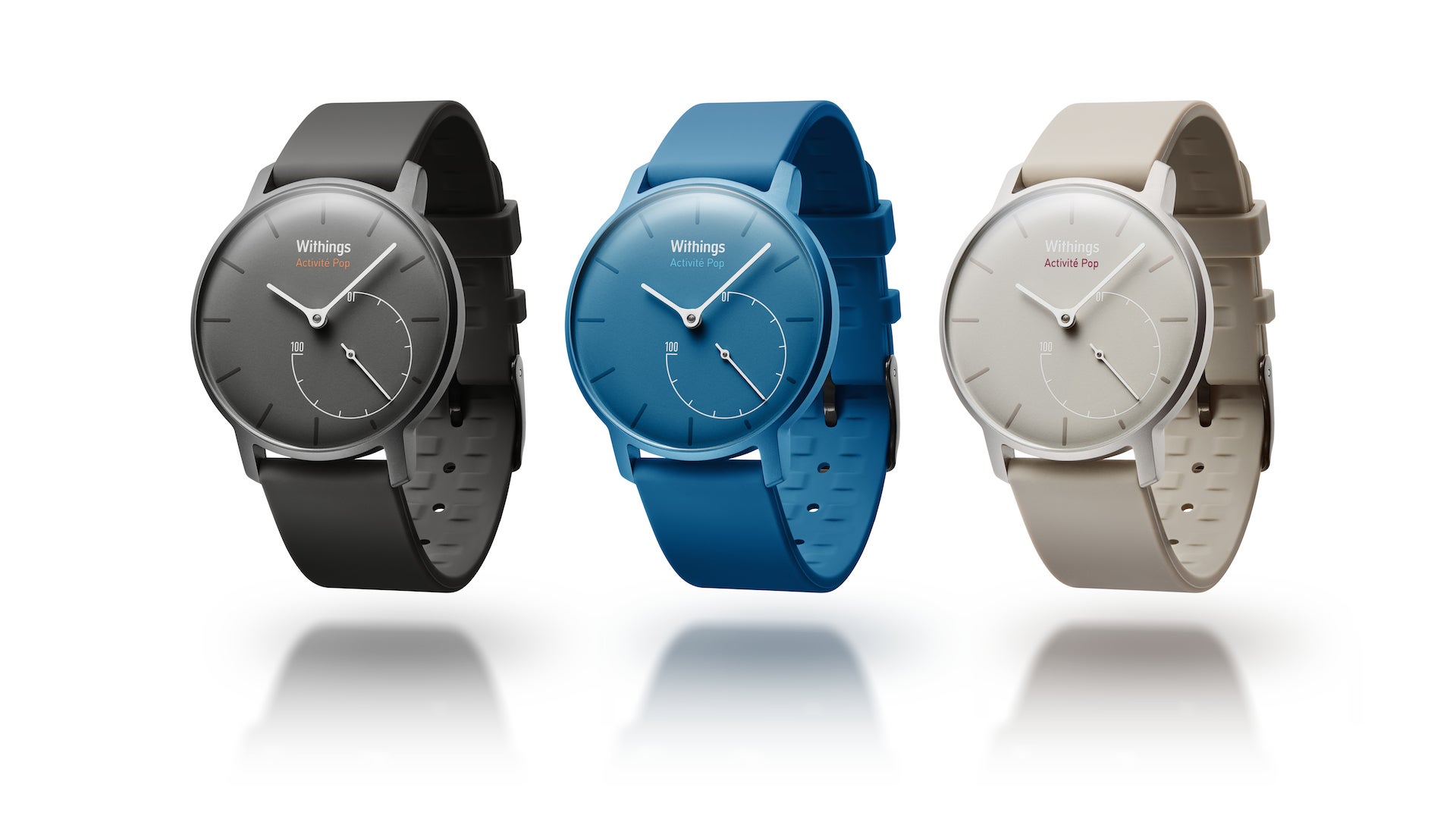 Withings Activité Pop Fitness Tracker: Looks Nice, Right Price [Gizmodo]
Oculus Rift "Infinite" Treadmill
We saw a demonstration of the Infinadeck at CES paired with an Oculus Rift headset and light gun peripheral. As we've mused in the past, it will be experiences like these that help drive the future of video games. It could even spark a return of the arcade parlor. A man can dream.
Someone Get This Walk-Anywhere-Forever Treadmill An Oculus Rift ASAP [Gizmodo]
USB-To-MicroUSB Converting Thumb Drive
The Magical USB Port On The iStick Pro Drive Transforms Into MicroUSB [Gizmodo]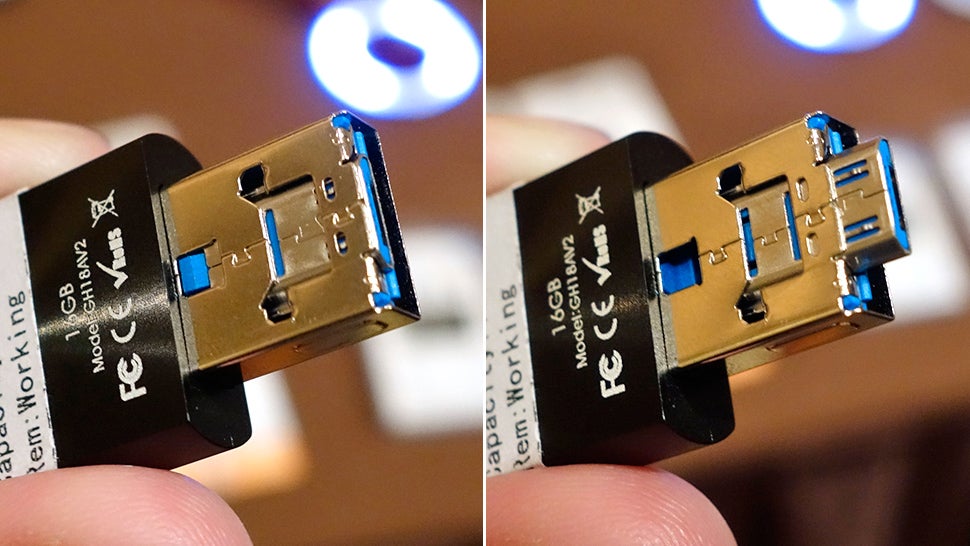 Android Auto Gets Some (Expensive) Head Units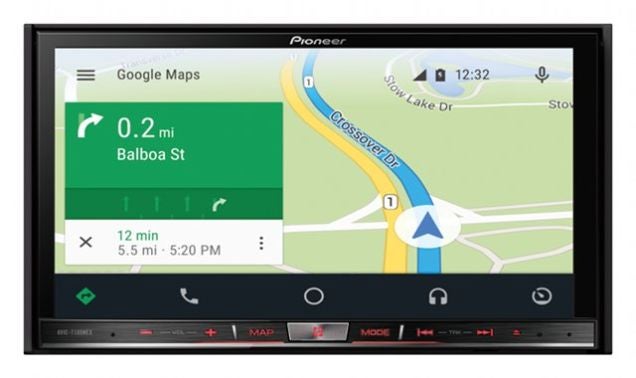 When we first heard about Android Auto, it seemed neat, but the first question we had was how much it would cost to get a head unit that supports it. Now we know: it's a lot. While some manufacturers haven't announced prices (or products), Pioneer has stated that its cheapest unit will be about $US700. Kenwood and Parrot have units coming that will likely be several hundred dollars as well. And that doesn't take into account installation costs. That's a lot of money, but chances are clever users will hack together a cheaper workaround eventually.
Pioneer Announces New Head Units With Android Auto Support, Priced At $700 To $1400 [Android Police]
A Breathalyser For Bad Breath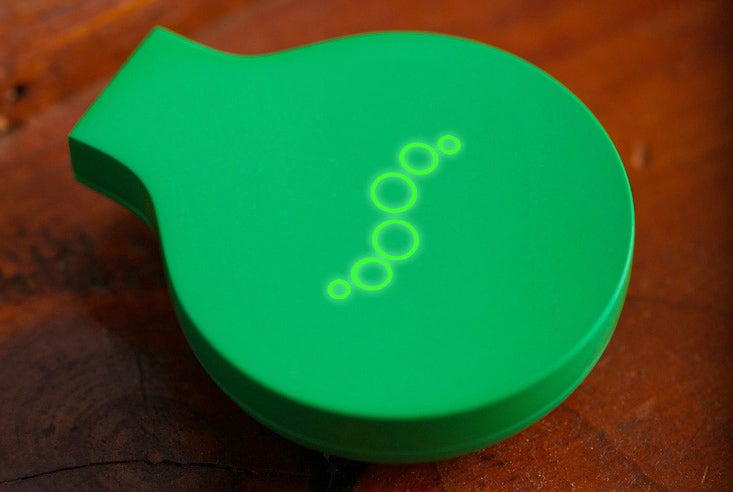 Jetsons-Style Automated Robot Cooker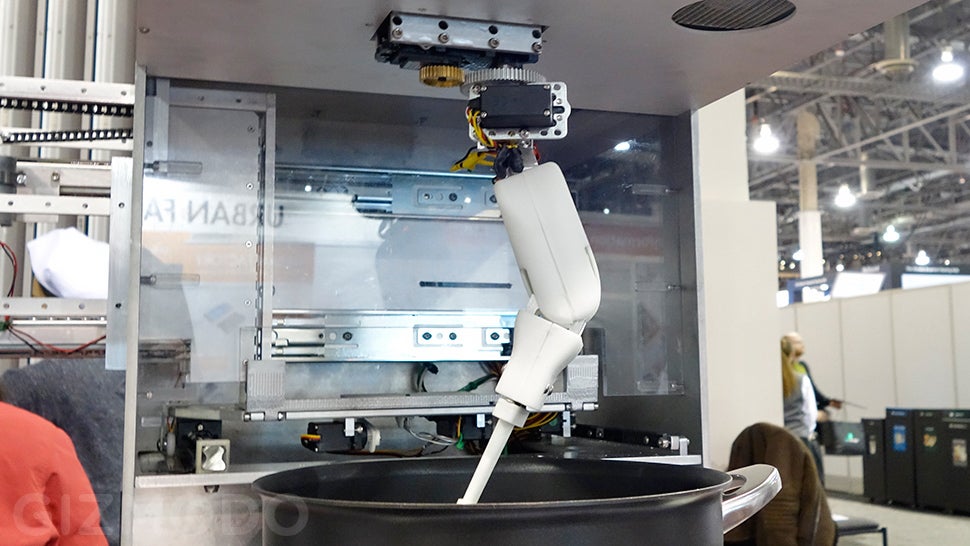 GADGETS
This Crazy Machine Wants To Be A Keurig For Complete Meals [Gizmodo]
WeMo Introduces New Smart Devices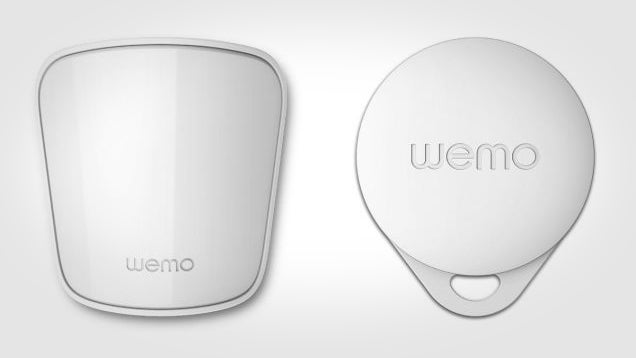 We've liked WeMo as a home automation solution for a while. This year, the company announced several new sensors you can add to your home automation lineup. They now offer door and window sensors, an alarm sensor, a heat-detecting motion sensor, and even a proximity-based keychain sensor. Belkin also announced a water meter and several new lighting units. If you're already into WeMo or have been holding off, it's worth another look now.
WeMo Beefs Up Smart Home Lineup With Four New Sensors [Gizmodo]
Build-Your-Own Robots!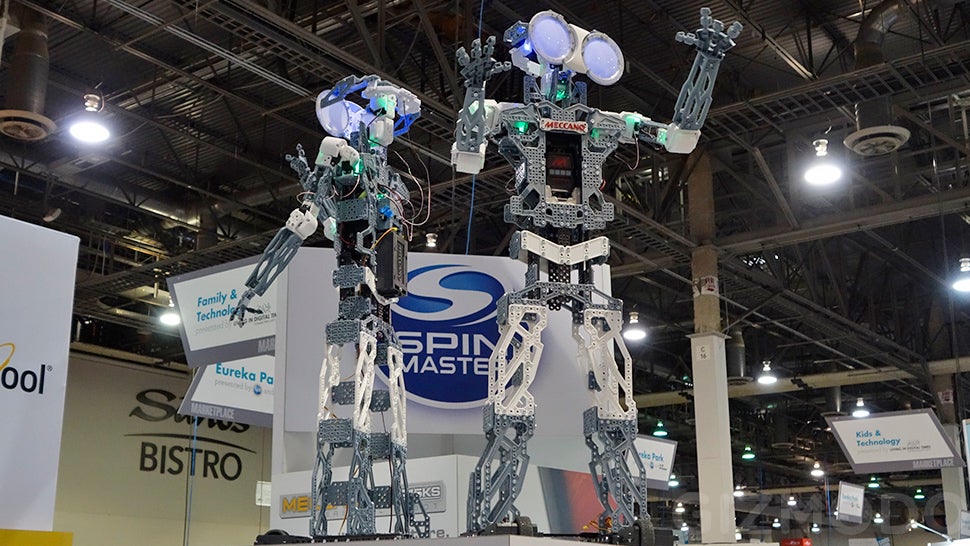 Spin Master's Meccanoid G15 KS Will Let You Build Your Own Johnny Five [Gizmodo]

And here's the worst…
A Coat Lets You Signal Your Turn With Flashing LEDs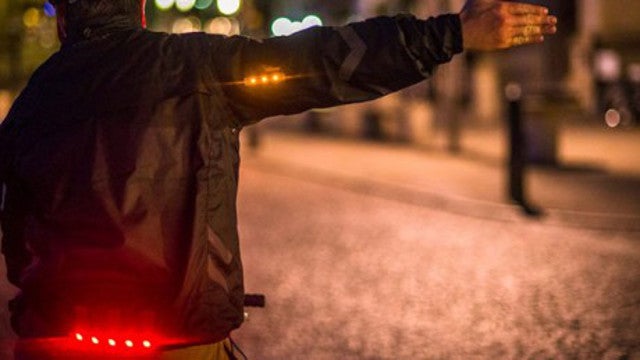 Gizmodo
---
For a comprehensive take on CES, check out our sister site Gizmodo.