Persistence is an important virtue, but it's only part of the battle. Sure, you can make it easier to build new habits, but you can also make quitting more difficult — so that you're less likely to give up when the going gets tough. Let's explore a few ways you can do that.
Photos by anigoweb, Pedro Ribeiro Simões, Kevan, Andrew Magill, Maria Ly
Fuel Your Ego By Making Your Objectives Public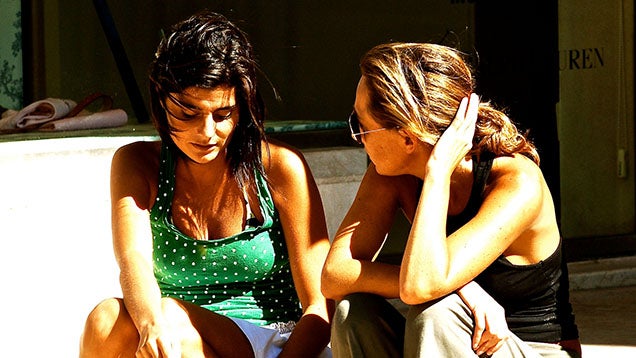 Your ego can sabotage your work. However, it can also compel you to do things beyond your capabilities. Tell your friends about your desired habit in order to make the most of your ego.
You could specifically ask for them to keep you accountable, but even a simple mention of the habit to them can keep you motivated. You could also share your habit across your social network. Quitting will grow more embarrassing, and difficult, as your friends check in on your progress. In other words, peer pressure yourself into achieving a habit.
You could also join a meetup or meet people trying to build a similar habit. Having a support network to discuss your struggles and challenges with could make it easier for you to persist and get past your sticking points.
Make Your Progress Tangible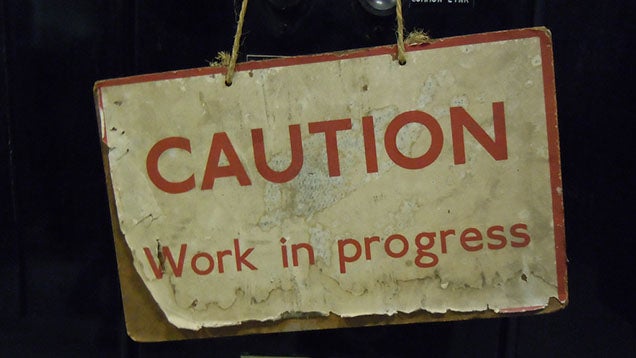 It's easier to acknowledge how far you've come when you track your habits and goals, which provides hope when you need to endure tough times. Even chores can be more rewarding as long as you see your progress and the results of your work. Author and behavioural economist Dan Ariely named this the LEGO Principle. Tools like iDoneThis track your incremental accomplishments and milestones.
One simple way of tracking your progress is to set up a big wall calendar and mark down an X over each day you've committed to building your habit. Once you do it for a few consecutive days, you'll realise become more determined not to break the chain of X's.
Alternatively, you could use a goal tracking service like Goalscape or Lifetick to note your progress. Some of these goal tracking tools also connect you to other people who are trying to achieve something, which brings about the social benefits mentioned in earlier sections.
Put Your Money Where Your Mouth Is
Quitting can be an attractive option. It could mean peace, and a break from struggling. It could mean avoiding deeper challenges and difficulties. You can make quitting less attractive, though, by putting money the line and taking advantage of your loss aversion.
The simplest way to do this would be to give a trustworthy friend a lump sum of cash, which they keep after a certain deadline (or donate it to an anticharity). If you can achieve your goal before that deadline, then your friend will return the money.
Two Yale professors actually put money on the line to lose weight, and started a service called Stickk to help other people wager cash on their goals. If your desired habit is fitness or health-related, there's a service named Pact that will pay you to exercise, and charge you when you don't. Similarly, if your habit is financial, goal-based accounts reward you for saving money.
Don't Stop Believing, But Know The Difference Between Persistence And Stubbornness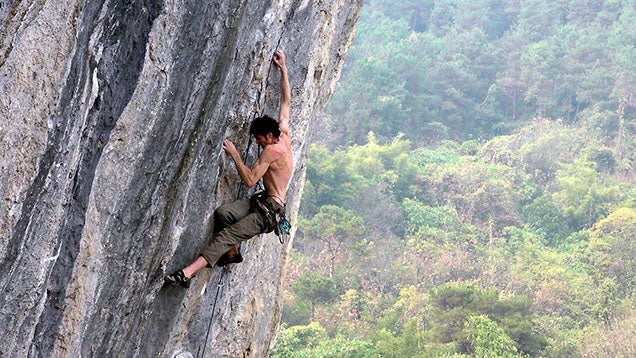 A lot of progress and improvements require persistence. However, there are times when you should give up on your strategy because your priorities, values, or goals may have changed. Blogger Steve Pavlina writes about quitting on his blog:
I had always believed one should never give up, that once you set a goal, you should hang on to the bitter end. The captain goes down with the ship and all that. If I ever failed to finish a project I started, I'd feel very guilty about it.

Eventually I figured out that this is just nonsense.

If you're growing at all as a human being, then you're going to be a different person each year than you were the previous year. And if you consciously pursue personal development, then the changes will often be dramatic and rapid. You can't guarantee that the goals you set today will still be ones you'll want to achieve a year from now.
There's a thin line between persistence and stubbornness. To discern the difference between the two, you can examine your past patterns of behaviour. For example, if you notice that you regularly change goals or habits after certain time intervals (e.g., constantly giving up after four months) or certain levels of progress, then you're quitting because you lack persistence. Conversely, you may also realise that you don't prioritise properly and stick with goals for too long — which means you're too stubborn.
By default, persisting is very difficult and quitting can be very attractive. Add higher monetary and social stakes to make quitting less desirable. Track your goals and progress, and reward yourself at each milestone to make persistence more exciting. Lastly, know the difference between persistence and stubbornness — there's little fulfilment in building habits to pursue an obsolete or empty goal.