Cloud computing was the dominant IT theme for the year. These are the 10 most popular cloud posts from Lifehacker in 2014.
Cloud picture from Shutterstock
---

Last week a new set of privacy principles regarding the handling of personal information came into effect. The changes relate to how businesses handle, use and store personal information. While there are significant changes with a number of benefits for individuals, there have been some misconceptions in the industry with regards to privacy in the cloud that I'd like to address. Here are the top 5 myths that I've seen about privacy in the cloud.
---
The growth of cloud computing has revolutionised the way that information is produced, stored, processed and consumed, with privacy laws sometimes failing to keep up. From 12 March 2014, changes to Australia's Privacy Act will impose new obligations on companies that collect and process personal information, including those that operate in the cloud.
---
IBM's AS/400 was first introduced way back in 1988, but a quarter of a century later, the midrange platform still plays a crucial role in IT for electronics retailer Dick Smith. Here's how it plans to eventually get rid of the aging system and replace it with a cloud-centred platform using different best-of-breed components.
---
The good news? Microsoft's Australian Azure data centres in Sydney and Melbourne are finally open today. The bad news? You'll pay extra to use them in many cases, and not every service is available at launch. Here's what you need to know.
---
If cloud computing was an alcoholic drink, which one would it be? We asked five technology business leaders. This is what they said.
---
National Australia Bank (NAB) has used Amazon Web Services (AWS) to provide more reliable development and hosting processes for its online services. Here are the key lessons it learned as it moved key banking systems into the cloud.
---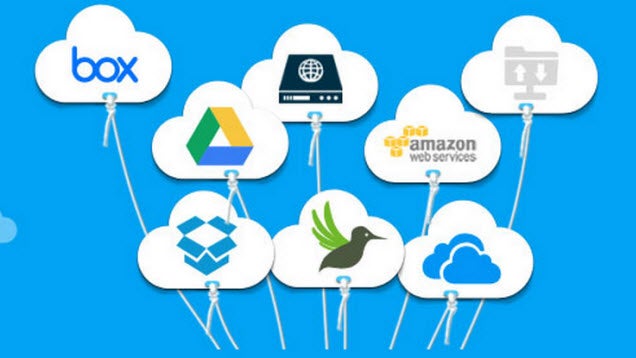 If you like to take advantage of free space for your files, you no doubt have several cloud storage accounts. MultCloud helps you access and search all of your files in one place so you don't need to sign into several accounts.
---
Microsoft's Azure cloud service aims for near-perfect uptime, but that doesn't mean it is immune from major disasters. Here are some examples of the mistakes Microsoft has made that have caused Azure to temporarily break, and the lessons you can learn as a developer no matter what cloud platform you deploy.
---
---
We're often told that cloud computing is the future, but making that assertion seems premature when arguments over what "the cloud" actually is continue to rage. Once that becomes clear, everything falls into place.