Running is one of the easiest ways to get a good cardio workout (and it's an important skill for when the Zombie Apocalypse hits). Whether you're just getting started running or have already run a marathon, here are some tips and tricks to make the most of your running sessions.
Photo by aarrows (Shutterstock), sommthink (Shutterstock), Jack Newton, William Murphy, KaiChanVong, Rhett Landry, Mark Stevens, Nicola.
[clear]
10. Get the Right Running Shoes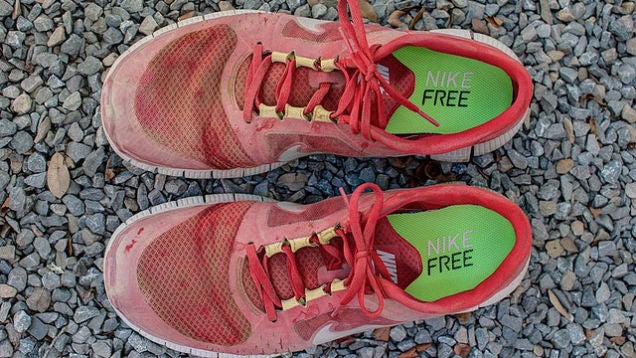 run without shoes
strange glove-like minimalist shoes
many different types of running shoes
Buy the right shoes for your environment and feet
ease into it
[clear]
9. Lace Your Shoes for Better Comfort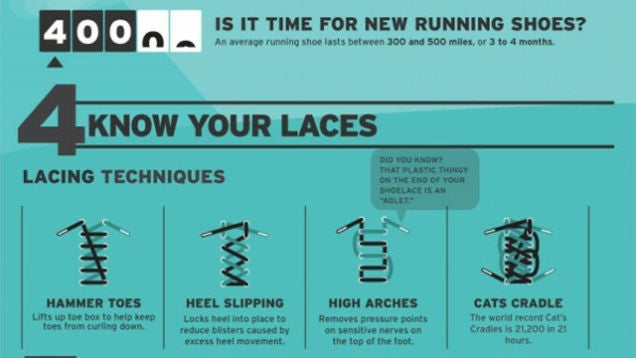 Different techniques
Comfort is key when it comes to injury protection
[clear]
8. Make a Smooth Transition from Walking or Jogging to Running
started regularly jogging
Runner's World
[clear]
7. Let Zombies Train You
Zombie Apocalypse workouts
apps like Zombies, Run!
It doesn't have to be zombies either. There are other ways to incorporate more entertainment into or gamify your runs.
[clear]
6. Track Your Progress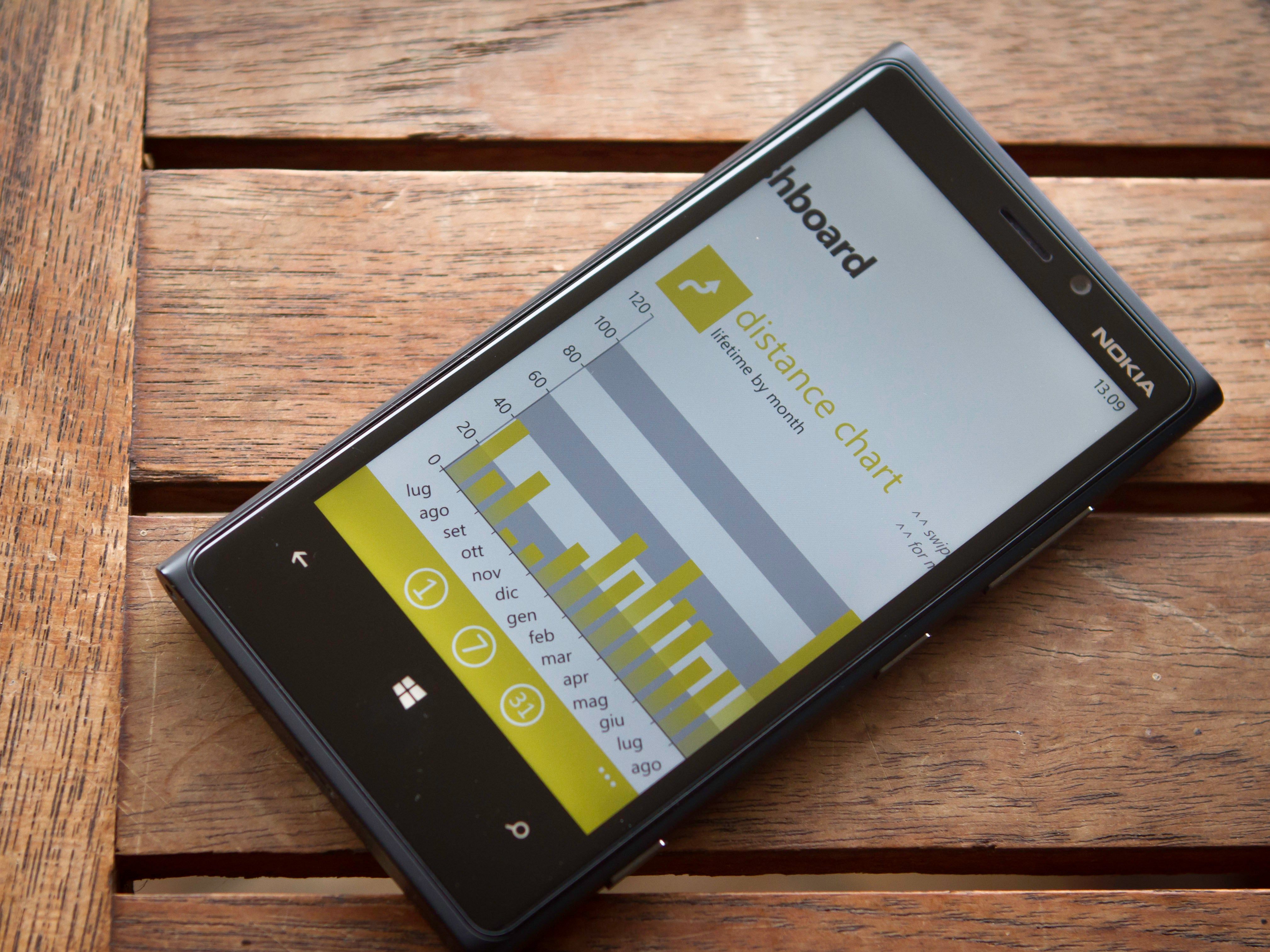 your smartphone can track your running habits
help you prevent injuries in the future
[clear]
5. Set Goals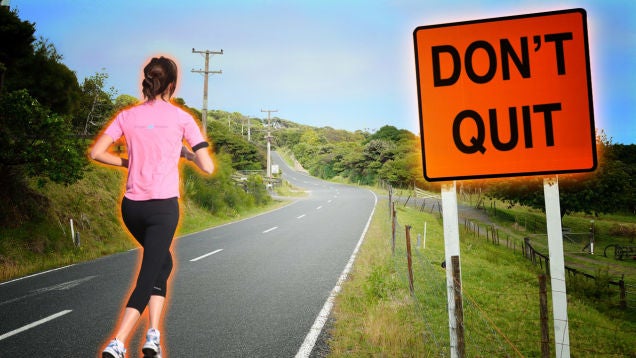 go from jogging to running 150km a month
[clear]
4. Get into Proper Form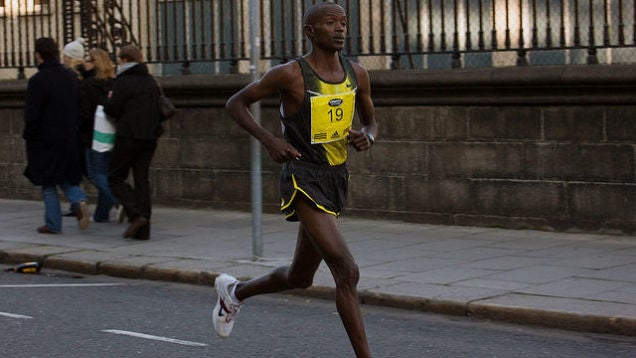 prevent injuries
Your breath and your gaze can correct your running posture
this claymation video
[clear]
3. Create the Perfect Running Playlist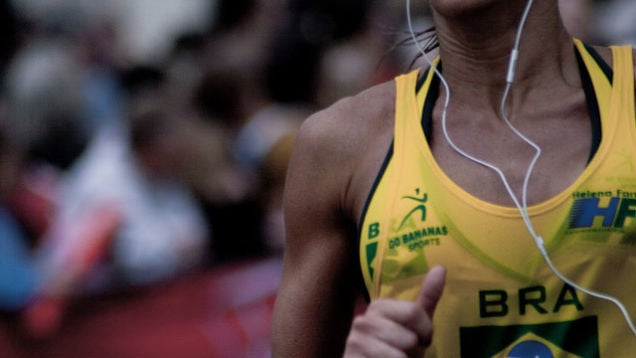 boost your running performance by 15 per cent
the right BPM for your ideal running playlist
[clear]
2. Switch Up Your Routine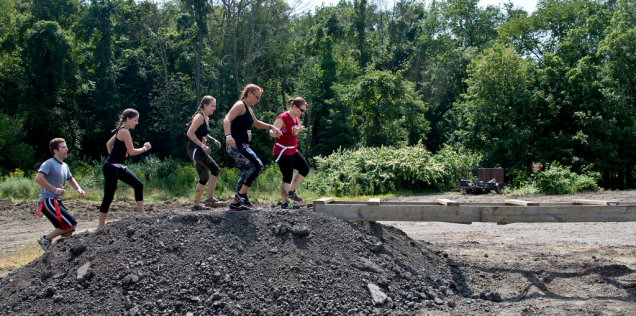 switch them up
[clear]
1. Motivate Yourself to Stay on Track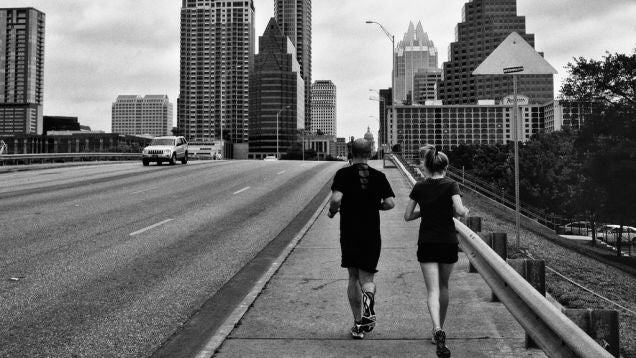 even just five minutes a day
the downsides
Refresh your run