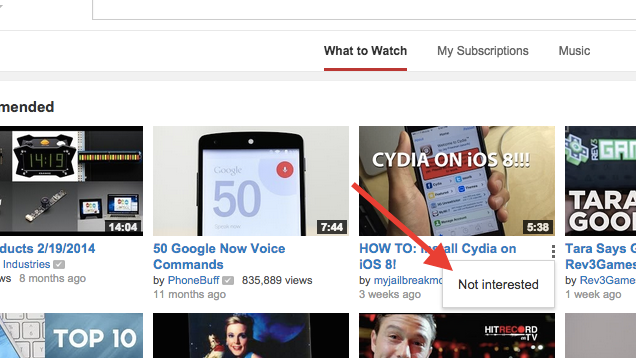 If your YouTube home page is a mess of junk you don't care about with Suggested Channels or Suggested Videos that just don't matter to you, Addictive Tips shows off an easy way to clean up both so you get the suggestions you actually want to see.
When you're signed into YouTube, it logs everything you watch and tries to create a bunch of suggestions for you. <ore often than not, you'll watch something stupid that throws the whole thing out of whack. Thankfully it's easy to clean up.
To get rid of a suggested channel or video, hover over over the three dots and select "Not Interested". To clean up your History, just head to your History page and do the same. You can also set up YouTube to keep no history at all too.
Remove a Suggested Channel from YouTube [Addictive Tips]