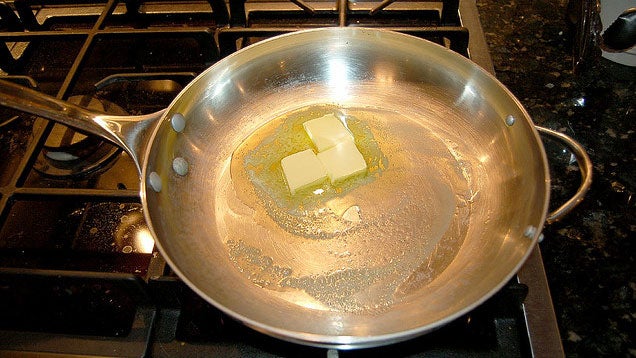 Here's a quick tip for knowing when butter is hot enough to saute in: wait until it stops foaming.
Photo by ilovebutter
America's Test Kitchen explains in under 140 characters:
#CooksTip Wait for butter to stop foaming before sauteing. It means that water has evaporated, and the butter is hot enough for cooking.

— America'sTestKitchen (@TestKitchen) October 27, 2014
If you're frying with oil, on the other hand, a wooden spoon or a grain of rice will let you know when the time is right.
America's Test Kitchen [Twitter]