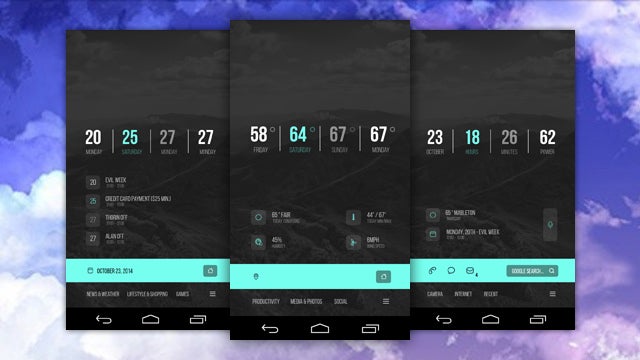 Android: Today's home screen is particularly AMOLED-friendly. While Android goes for a much brighter look these days, this design by My Color Screen user 21macro12 sticks to the dark themes, with only one main strip being the exception.
This design is friendly to all launchers. You can install download the zip file from here and install it by following these instructions:
Move the .zip to sdcard0 > MyColorScreen > Themer > Exported > zip (Your initial location may vary.)
Open Themer and browse for themes.
Under "My Themes" select "Exported"
Choose "Numero-themer.zip"
If you're not a fan of Themer, the designer has also created instructions at the source link below. Here's what you'll need:
Numero [My Color Screen]