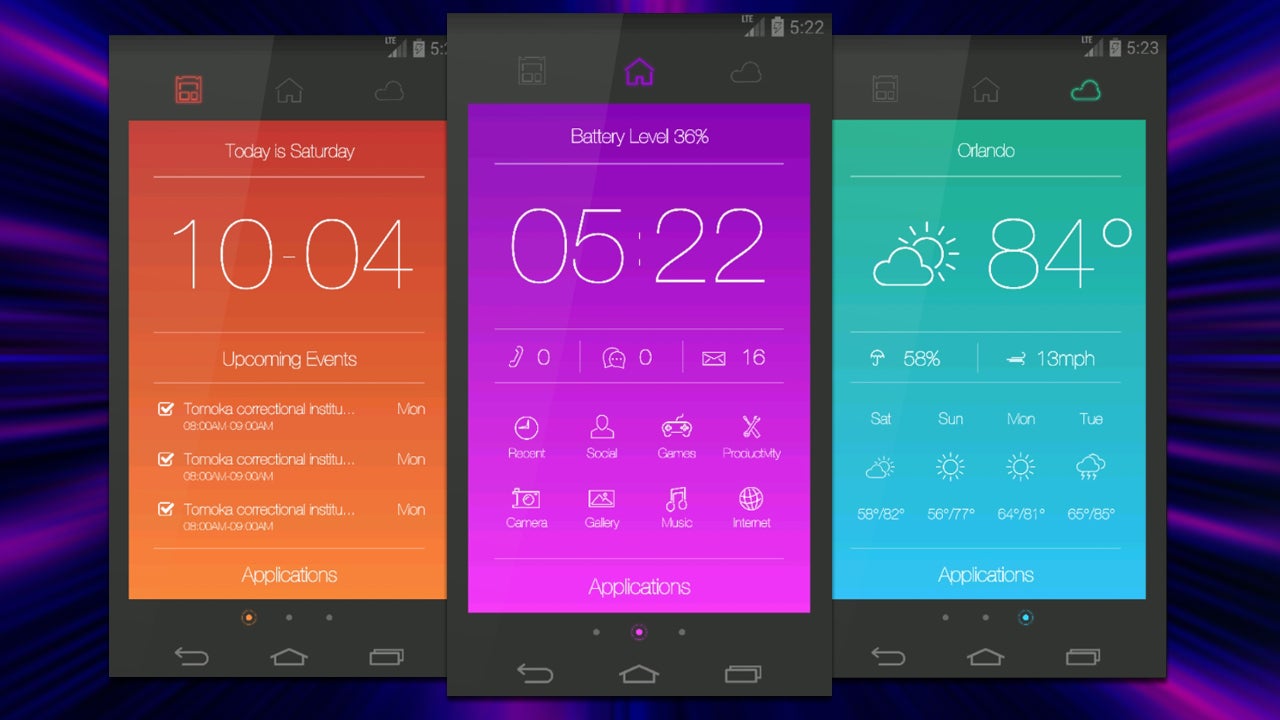 "Simple with a splash of colour" is a pretty common theme in interface design. This look goes down a traditional path with a distinct flair, going for simple outlines and text on bright backgrounds.
This design is a custom look for Themer. To get this home screen on your device, download the zip from the source link below, then follow these instructions:
Move the .zip to sdcard0 > MyColorScreen > Themer > Exported > zip (Your initial location may vary.)
Open Themer and browse for themes.
Under "My Themes" select "Exported".
Choose "Glow.zip"
Glow [My Color Screen]