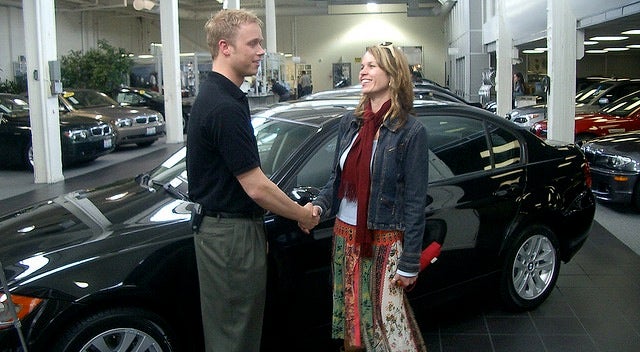 It's beneficial to embrace the art of negotiation. Skilled negotiators often earn higher salaries and get bigger discounts. But if you're insecure about your haggling skills, it might help to follow a script. Next time you're looking for a better offer, consider the following phrase: "I'm sorry, you'll have to do better than that."
Photo by Brian Teutsch
Negotiating expert Roger Dawson calls it the "Vice Gambit". When someone makes you an offer you're not happy with, use the simple (albeit somewhat condescending) phrase: "you'll have to do better than that." Dawson says it can be surprisingly effective:
It will amaze you how often inexperienced negotiators will concede a big chunk of their negotiating range simply because you did that. What's the next thing that you should do, once you've said, 'You'll have to do better than that'? You guessed it. Shut Up! Don't say another word.
Read more about Dawson's gambit in his full article.
To Get a Better Deal, Learn How to Use the Vise Gambit [Roger Dawson]