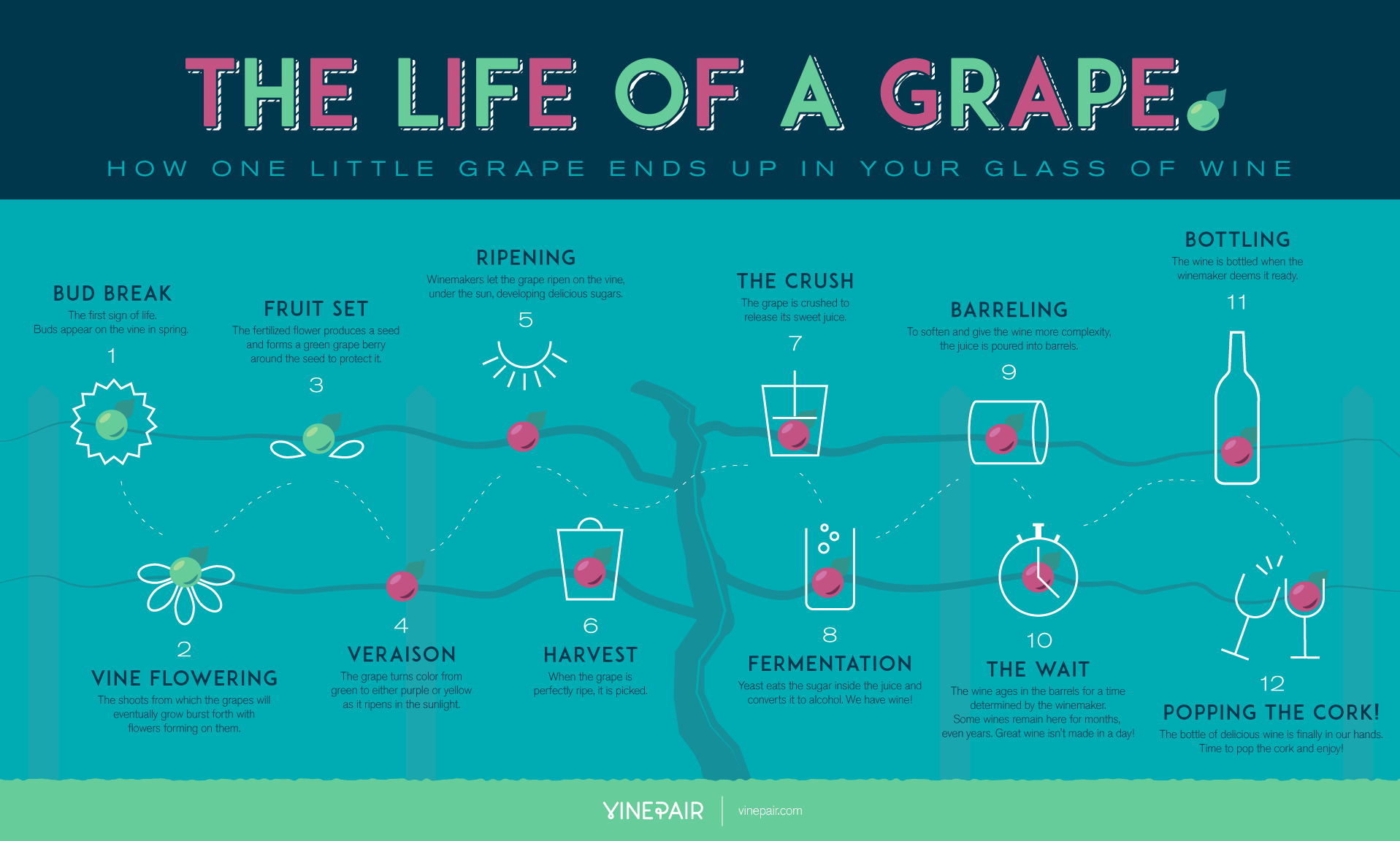 There's more to making wine than just growing a bunch of grapes, mashing them up and letting them ferment in a barrel. The folks at VinePair put together this simple but informative graphic that shows you the life of a wine grape, from growing on the vine to fermentation to barrelling and bottling.
For many of us wine lovers, the process of going from vine to bottle is something akin to magic. If you ever visit a winery, you'll learn so much about how wine is made that you'll get a new appreciation for the mastery that goes into making a good bottle year over year.
The graphic outlines the basic process, and while the times and styles will vary depending on the type of wine, where the grapes are grown, and what the winemaker is trying to produce.
The Life of a Grape [VinePair]