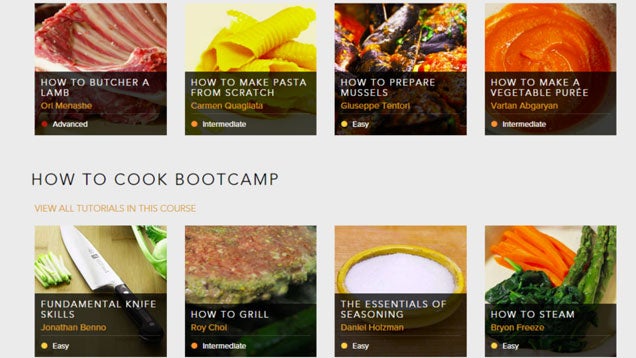 Salted is a new membership program with online cooking bootcamps, courses and tutorials from acclaimed chefs. You can learn essential kitchen skills and recipes, as well as more advanced techniques.
Master specific cooking topics through courses including "Introduction to Mexican Cooking" or "Grilled Cheese Master Class", or just watch individual lessons on such topics as making sushi rice or how to cut a whole chicken. Each video has step-by-step text instructions, and you can save tutorials to watch later.
The site is free for one month, but after that it's $US10 a month. As a member, in addition to access to the courses, you can send cooking questions to the "Chef Hotline" and get an answer in under 30 minutes.
Some of the noted chefs include Neal Fraser, Roy Choi, Daniel Holzman and Charlie McKenna.
Even if $US10 a month is beyond your food education budget, you can still binge-watch these HD videos for a month for free.