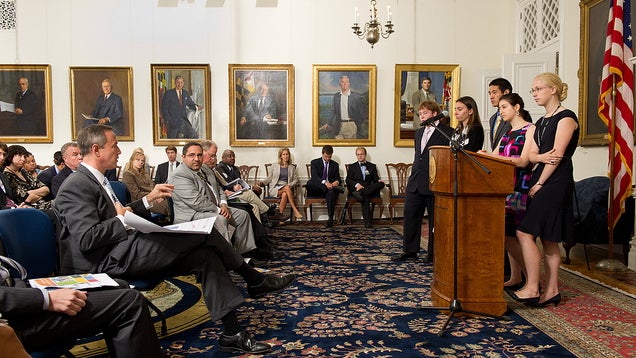 When we're nervous giving a speech, we often speak too fast. Slow yourself down by pausing on the vowels.
Photo by Maryland GovPics.
Over at Ragan, they have got some tips on remembering to slow down. Use vowels as a pacing cue:
This is a common technique for non-English speakers with heavy accents; stretching your vowels can help slow you down and keep you focused. Imagine that the vowels are italicized as you speak, and take time to pronounce them clearly. Use this technique as you practice, but make sure that you sound natural during the presentation by asking a friend to listen.
How to slow down nervous, speedy speech [Ragan.com]