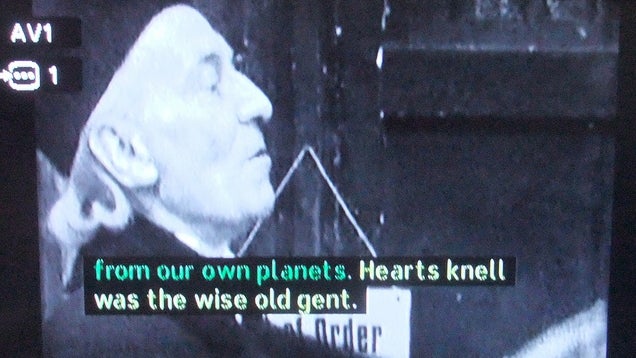 Trying to learn another language? Foreign films can help you learn those words and accents, but a recent study suggests that subtitles can help a lot.
Photo by Gwydion M. Williams
Your first instinct is probably to turn on subtitles in your native language (English subtitles on a Spanish movie for example). But ideally, you'd watch with the subtitles in the foreign language as well. In the study, students learned the accents better and were able to understand new material easier. Plus, it helps you pick up individual words when people talk quickly.
Check the link for the details on the study.
Foreign subtitles help but native-language subtitles harm foreign speech perception [US National Library of Medicine via PsyCentral]