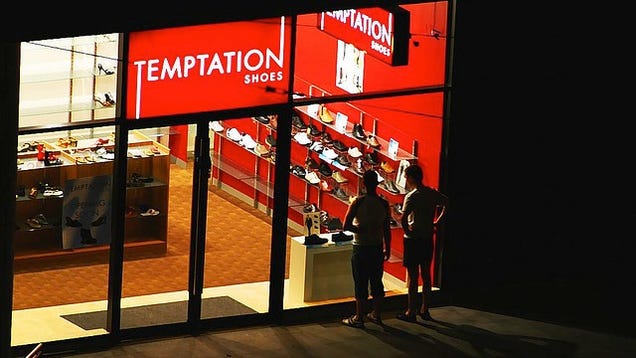 Reaching a goal usually takes a change of behaviour. It can feel like you're sacrificing a lot to achieve your objective and it's tempting to tell yourself you deserve a break from working toward it. But this mindset can ruin your goals in the long-term.
Picture: Jes
Business Insider's Drake Baer describes the concept of telling yourself you "deserve" something. For example, maybe you save ten percent of each pay for your retirement. And after a while, you feel like you've been so good, you deserve to be a little bad. So you skip a payment and spend the money instead. But then, you get right back into your old, regular habit of not saving.
Baer cites a few studies in which people feel it's okay to exhibit bad behaviour — like stealing — after they've spent time doing something good — like buying socially conscious products. It's called moral licensing, and author Gretchen Rubin discusses it in detail on her blog. Moral licensing is like finding a loophole to deviate from your habits, she explains.
She writes:
Loopholes matter, because when we try to form and keep habits, we often search for loopholes. We look for justifications that will excuse us from keeping this particular habit in this particular situation. However, if we catch ourselves in the act of loophole-seeking, we can perhaps avoid employing the loophole, and improve our chances of keeping the habit. On the other hand, we've talked about how being too strict with your budget can backfire. It's important to give yourself some breathing room in your budget. And that might seem to contradict this advice, but it actually compliments it — because you're planning your behaviour. It's not an impulsive decision that undoes your hard work — it's strategic and deliberate, and you're in control.
Check out Rubin's full post for more detail, and Baer's post for ideas on reframing your thinking.
Strategy of Loophole-Spotting #2: Moral Licensing [Gretchen Rubin via Business Insider]